Here is our final instalment of questions to ask when choosing an international school for your child. You can read the first instalment of this series here, and the second instalment here.
1. What is their staff turnover?
High staff turnover is a key issue for any business in any industry - including education. According to research, the average tenure of an international school teacher is 3.2 years in one location. So that's a good benchmark you can refer to. If a school has a much lower average than that, then arguably it is a strong sign that the school itself is below average.
However, there are many reasons for high turnovers: these reasons could include management, and how supported and empowered the staff feels. Teachers care passionately about what they do and money alone doesn't satisfy them, so asking a school how it attracts and retains high quality teachers will give you a good indication of where its priorities lie. The same goes for Principal turnover, the average of which is four to five years. Teachers leave for other reasons as well – teaching at international schools offers travel opportunities that they wouldn't get in their home countries. All things to consider when choosing a school.
Key questions to ask about staffing:
What is the average tenure of teachers and Principals at the school?
Does your school attract highly qualified teaching staff?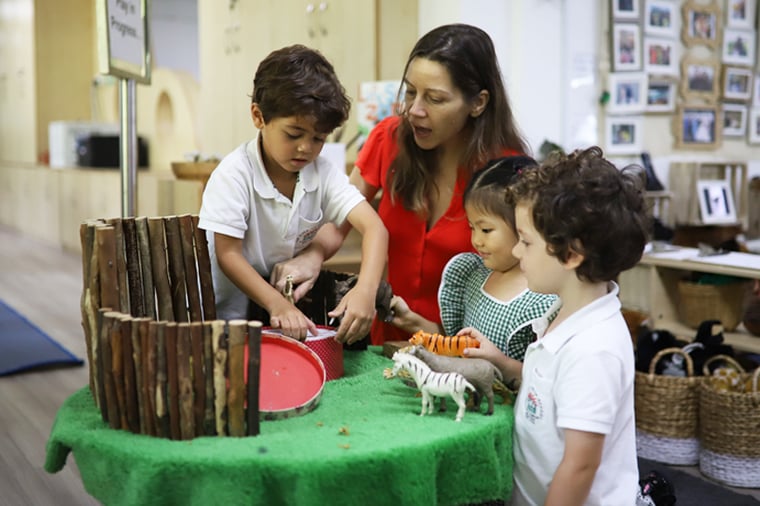 2. Do they perform any quality assessment techniques?
In Asia, 'over-testing' is rife. In general, parents tend to value testing very highly as they see it as an indication of a school's quality. While testing is essential for a student's growth, it's rarely indicative of a quality learning environment. It can also be argued that tests take time away from learning.
Instead, schools should focus on student's continuous learning, reflection, and review of lessons so that they can really maximise what they're getting out of their classes. When a teacher is aware of a student's progress, this allows them to adjust their teaching method to address any skills that a student needs extra work on or support in mastering.
Key questions to ask about assessment techniques and processes:
How is a student's progress monitored and evaluated aside from testing?
How does this change as they progress through school years?
3. Do they have any accreditations?
Finally, make sure to look at a school's accreditations. It's a great way of determining the quality of education it delivers, whether it is meeting or exceeding the minimum standards of quality. International schools are not assessed or standardised by one single body, but there are a range of highly respected international school associations that represent specific groups of schools. They can document and validate good practice – and there are more well-known accreditation bodies than others.
In many cases it validates that the school is aiming at high standards and progressing steadily along that path of success. To make sure that any accreditation is genuine, you must do your research. It's important to make sure if the accreditation isn't on many other school sites, is the school very unique or is that badge not universally accepted within the education industry?
The Alice Smith School is an accredited member of the Council of British International Schools (COBIS) and a founding member of the Federation of British International Schools in Asia (FOBISIA). Additionally, it is a member of the Independent Schools Council (ISC), the East Asia Regional Council of Schools (EARCOS) and the Council of International Schools (CIS).
Key questions to ask about accreditation:
How did you achieve accreditation?
What steps did you take to get the approval?
Is there a report I can see?
Are there any plans to address areas for development?
So there you have it – 3 final questions to ask international schools.
Please do get in touch if you have any questions for Alice Smith School, we're always happy to help. To learn more about what Alice Smith School has to offer, download a prospectus or book a tour to come and see for yourself.