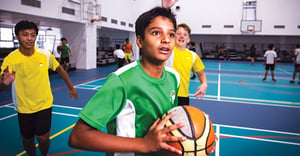 It has long been acknowledged that school sport plays a significant role in a child's education and overall well being. Participation in school sports supports the healthy growth of the heart, lungs and muscles, as well as increasing agility, balance and coordination. Aside from the obvious physical benefits, sport also has a highly positive effect on a child's psychological and emotional health. Regular activity relieves stress, anxiety and depression, whilst improving self-esteem, mood and confidence. In addition, school sport has a huge social influence in teaching children about fair play, sportsmanship and personal responsibility.
For most school systems across the developed world, Physical Education is a compulsory part of the curriculum and many offer the opportunity to play in a variety school sports, both individual or team. So how does this differ in an international school setting and what is the significance of sport for an international education?
Sport, in particular team sport, is a great way for students to bond and form close friendships quickly in an environment where children can come and go more frequently. In the absence of family, friendships are even more powerful in an international school, and the significance that sport plays in helping build these friendships and feeling part of a team is a hugely important one. It also serves as a social and network support for many parents who are actively involved in school sports, creating a very special sense of community.
Sport is a great way for students to bond and form close friendships quickly
In addition, sport in international schools, often finds itself at the heart of the school community due to inconsistencies in the opportunities available to students outside of school. Where children in their home country may play for other sports clubs and attend external classes, these are often limited in international settings and therefore the significance of school sport increases. As such, many international schools offer a much wider range of extra-curricular sporting activities, both competitive and non-competitive.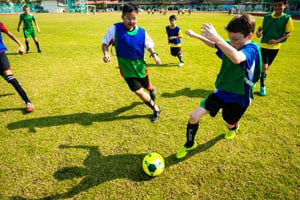 Through sport in an international setting, students are often in a privileged position to experience playing alongside and competing against students from a multitude of other cultures. The global nature of school sports in international education means students frequently travel to other countries to take part in competitions and tournaments, including Primary School children. This not only exposes them to new cultures and teaches them about awareness and tolerance, but also independence, organisation and self-reliance when travelling and spending time away from parents.
Owing to excellent facilities and teaching resources, the quality of international school sports tends to be very good and having the best young athletes from around the world compete against each other improves overall standards. Besides the physical skills, sport also helps develop other important global skills such as communication, resilience and commitment, all of which will be significant in their academic, personal, and later professional life.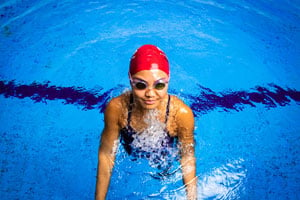 Ian Ward, Director of Sport at The Alice Smith School, said: "School sport is a hugely popular and important part of school life here at The Alice Smith School, both for students, parents and the wider school community. We trust in the concept 'sport for all' and through our extensive programme of extra-curricular activities, competitive sport and recreational sports clubs, we are able to reinforce happier, healthier and engaged students."
Fortunately, the importance of sport in school and the benefits it brings is becoming more universally recognised. For international schools, the additional advantages such as helping children discover new friendships, teaching them about different cultures or building global skills, is a key part of the integrated educational experience.