Our parent workshops are designed to help support your role at home as well as our role at school. While we are not able yet to bring parents back on campus we will be delivering some of the most popular talks via Zoom over the next few weeks. Here's a selection of the ones you can look forward from the Secondary campus. Don't forget to use the link to sign up!
Parent Workshops - Term 3, 2020/21
---
---
---
---
The Power of Google in the Classroom (and at home)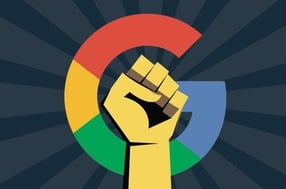 Jen Doyle, Maths teacher and Learning Coach
Date: Tuesday 4th May
Time: 8:30-10:00am
In this session, you will learn how Google Apps are used in the classroom. You will get a deeper understanding of Google Classroom, how we collaborate through Google Docs, Slides, Drawings and Sheets, as well as where to find additional material to support your child's learning through the KLASS Gateway.
Sign-up form here.
Antisocial Media
Gavin Lazaro, VP & Amanda Coates, PE teacher and Assistant Key Stage Leader Y11
Date: Tuesday 18th May
Time: 8:30am - 10:00am
Social media is a double-edged sword. There are many benefits to using social media… staying connected, sharing successes and finding out about the world around us. But alongside those positives are a range of potentially negative impacts. This workshop will aim to:
highlight some of those concerns with a particular focus on the young mind
look at what some of the research says
share some tips for managing the challenges of something that is not likely to go away any time soon.
Nurturing Self-assured Teenagers
Gavin Lazaro, Vice Principal
Date: Monday 31st May
Time: 8:30am - 10:00am
Success at school can take many forms including great exam results, making it into the football team or taking up a role in the school production. Self-assuredness underpins success of any kind and as such it's important that we work together to ensure all our students feel a sense of inner belief and confidence. There's a lot of research out there, so this session will offer you a glimpse into some of that research, thereby offering some tips for parents. As well as this, there will be ample opportunity for attendees to share examples of what's worked well (and not so well) so please come with an open mind and a willingness to share your own experiences.
Sign-up form here.
---
---
---
The psychology of sleep, learning and stress

Shafiq Bodalbhai, Head of Psychology
Date: Tuesday 1st June
Time: 8:30am - 10:00am
Help create a conducive learning environment at home for your child. Understand the psychology behind sleep, learning and stress. Learn practical ways to help your child through these critical areas to help them through stressful times like exams.
Sign-up form here.
The Teenage Brain

Jane Stewart-Willaims, Associate Vice Principal, KS3 Leader
Date: Wednesday 9th June
Aimed at parents of teens or pre-teens (Year 5 to Year 13)
This session looks at the changes that take place in the brain during the teenage years. We will explain what is happening and how this can manifest itself in your child's emotions and behaviour. In addition, we will talk through some strategies that may help you and your teen navigate this difficult period with as much finesse as is possible.
Learning Power: helping young people become better learners

Nicola Howard, Vice Principal
Date: Wednesday 15th June
Time: 8:30-10:00am
Learning Power is the ability and the inclination to learn. It is about learning how to be a better learner. It is about the individual learner and their personal 'disposition' towards learning. This is something that can be learnt, practised and improved. It is a learning culture that encourages students and teachers to become better learners. It allows children to approach difficulties in learning without the fear of failure, to take small steps within learning, and it develops confidence. Learning Power allows us to develop a common language for learning across the school and home. We aim to develop our students' Learning Power, not just so they can complete school learning more easily and effectively, but so they will leave school with the 'disposition' (a set of habits and attitudes) which will serve them through the journey of life.
Sign-up form here.