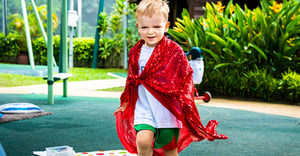 "Like it or not, we live in interesting times." Robert F. Kennedy, 1966
Our school campuses are now both closed until the Easter term break commencing on Friday 3 April. Our staff are working hard to deliver teaching to our students through distance learning and online resources but none of us are used to this situation.
To help us through this potentially difficult time, Dan Lawrence, one of our Counselling Team based in the Primary Campus, has pulled together some resources for children and parents that he feels might be useful.
Books
Articles
Podcasts
Videos
Mindfulness for Kids
Smiling Mind - Smiling Mind is a great mindfulness app/website for the whole family (Age 7+). Many of our students use Smiling Mind at home as a gentle introduction to the practical usefulness of mindfulness practices.
Cosmic Kids - Yoga and mindfulness for kids ages 3+. This is a great resource in an accessible format
Relevant TED-type Talks (for parents and older children)
If you found these helpful Dan will be sharing more over the coming days and weeks so check back soon and remember - we are all in this together.