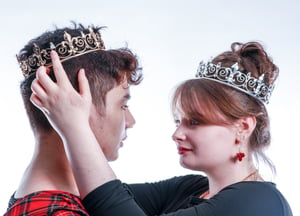 During this period of restricted movement, families are spending much more time together at home. When previously, we may have spent Saturday evening seeing the latest blockbuster at the cinema now we look to Netflix for our cinema fix. But what about the other art forms that previously fulfilled our creative needs and our desire to consider the world from different viewpoints.
How can we turn to art to reflect the world we live in when galleries are shut?
With our wonderful Malaysian Philharmonic Orchestra subject to the MCO (Movement Control Order), how might we soothe our souls with live music?
With two meter social distancing in place, what role can theatre play in our lives?
Luckily, the arts community the world over have responded to these unprecedented times with innovation and generosity by sharing their work online.
Read on for ideas of how you and your family can get your artistic fix during this period of cultural quarantine.
Theatre
Music
Art
Ever wanted to visit NYC's The Met or Paris' The Lourve, well now is your chance, without even leaving your house. Both art galleries have online tours - just click the links.
If you are keen to get artistic yourselves our very own Ms Powell has recorded observational drawing video tutorials here. Fun for all the family!
Send a tweet of your work to @KLASS_JBArt.
Dance
Finally, you may be interested to know our very own Niamh Walsh, alumna of 2005 and previous Head Student is currently starring in Netflix's new period drama The English Game. Niamh is making everyone at Alice Smith School very proud and is an inspiration to our current Drama students.
Let us know how you get on.
Author: Holly Sullivan, Head of Creative and Expressive Arts Faculty