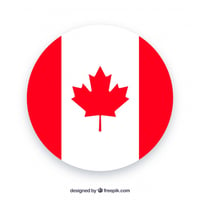 Each year Alice Smith Students progress to Universities and Colleges around the world. They are able to do this with the support and guidance from our dedicated Higher Educated Counselling team. In this blog we talk to Raphaelle and Ethan who chose Canada as their study higher education study destination.
Raphaelle Tseng, KLASS of 2017
Degree: Mathematics and Computer Science
University: McGill University Montreal, Canada
Ethan Allwood, KLASS of 2019
Degree: Joint Honours in Legal Studies and History (BA)
University: University of Waterloo, Canada
When did you need to apply?
Raphaelle: The application deadline for McGill is in January. It's a very low stress application compared to other schools. They admit you entirely on your grades. It's pretty much just filling out a form. French citizens pay Canadian tuition rates. Canada is cheaper than the States. If you're interested in CS, Montreal is considered a hub for AI.
Canada is cheaper than the States
Ethan: (I) completed my OUAC (Ontario Universities' Application Centre) application as a Canadian Citizen. Chose all the universities I wanted to apply for, attached my transcript, and then just waited!

Decisions made by universities happen at very different times. My first one came in December, the next ones in March, and the last in June. I accepted my offer from UWaterloo and had to submit my final transcript and A-Level Statement of results on results day.
What's life like as a university student?
Academics
Raphaelle: Intense! McGill is considered one of the top unis in Canada and it is academically rigorous. It's a research university too, so most of your profs will be doing some kind of research.
Ethan: First year is really fun, classes are general so they tend to be more simple, courses were still really good and interesting, but no busy schedule so everyone had a lot of time to focus on other things.
First year is really fun
Courses are now more specific and a lot harder but still interesting as you choose what specifically interests you!
Social Life
Raphaelle: Uni life is very 'work hard, play hard'. People can be incredibly high functioning, partying, organising events, getting internships and maintaining high GPAs all at once. It's a big uni, so lots of clubs to join and things happening.

There's a lot to do in a university city and travel was really easy as well
Maddison: With the lower workloads of first year, there is a lot of free time, this meant I spent most of the day with a close group of friends in between classes. There's a lot to do in a university city and travel was really easy as well, I played varsity rugby and was able to really enjoy social life without having a heavy burden of classes.

What are you top tips for students thinking of applying to Canadian Universities?
Raphaelle:
Getting into McGill is solely a matter of grades.
However, before coming here I strongly recommend you think about what it is you want out of your uni experience. McGill will not hold your hand at all. Sometimes that can be frustrating and uncomfortable. But it can also force you to grow, gain independence, and form really solid relationships.
FYI, in winter, the temperature can drop to -30 C!
Ethan:
Work hard for good grades
With such a simple system, the OUAC application pretty much relies only on grades, while some universities have personal essays and questions to answer, the grades are the first thing they look at - but entrance requirements with A levels are a lot lower compared to UK universities!
Trust that everything's gonna be okay. It's scary at times, but everything will work out fine.
Good luck and enjoy it!
We'll be exploring lots of other university destinations with our Alumni over the next few weeks and if you want more information on anything you see please contact our HE Counselling team by email.