Each year Alice Smith Students progress to Universities and Colleges around the world. They are able to do this with the support and guidance from our dedicated Higher Educated Counselling team. In this blog we talk to Aaryaman who chose New Zealand as his higher education study destination.
Details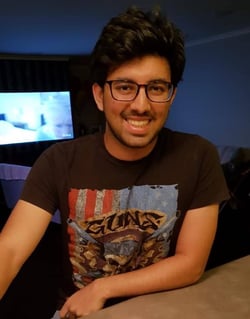 Aaryaman Desai / KLASS of 2018
Degree: Bachelor of Mechatronics Engineering (Hons)
University: University Of Auckland, New Zealand
When did you need to apply?
Universities in New Zealand only begin their first semester in February/March and applications close in December.
Having finished exams in Malaysia far before NZ schools, I received my results relatively early and applied quickly to secure my place at University Of Auckland and as I am a Permanent Resident, I managed to get domestic fees.
What's life like as a university student?
Academics
The step up can be quite difficult, moving from 6th form to University.
With regards to engineering, you cannot specialise your discipline until your second year, meaning it can become hectic to learn the basics of 7 or 8 different types of engineering (from software all the way to biology and chemistry!) offered at UoA.
Social Life

There are a great variety of cuisines to try in Auckland, being a multicultural city, but it is very pricey. It is a busy city that never stops and there is something to do or see for everyone.
Staying in a First-Year Hall of Residence was and is a great idea, as you get to make lots of friends in an easy and sociable environment.
What are you top tips for students thinking of applying to universities in New Zealand ?
Ideally, you need to match the grade requirements they set! There is limited flexibility in grade requirements.
Unlike the US, there is no essay component, and unlike the UK there is no personal statement!
For students coming from overseas, English Language Competency must be demonstrated. Unfortunately, they do not recognise IGCSE English as sufficient proof, but rather I had to do achieve a certain IELTS score (a test I took in KL)
We'll be exploring lots of other university destinations with our Alumni over the next few weeks and if you want more information on anything you see please contact our HE Counselling team by email.
You can also join our Academic Lecture series which runs through until March looking at subjects you could study. Sign up details below.