On Thursday 20th April, we celebrated UNESCO's World Book and Copyright Day at KLASS 📚🌏. Led by our English and Media Faculty and Library team, we embraced the opportunity to immerse ourselves in the world of literature and reading. Our English Department has written this week's Secondary Blog for you to read more about our day.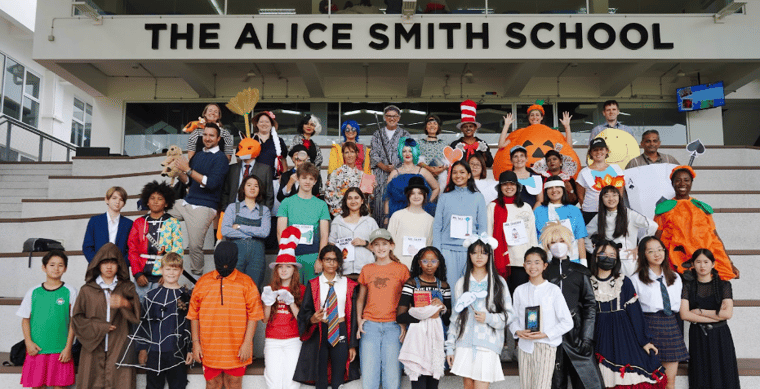 Literary Legends
It was so wonderful to see our secondary school students and staff engage with the full range of opportunities throughout the day: the photoshopped book cover competition; having a blind date with a book in the EP library; the tutor group quiz; dressing up in creative literary costumes and of course, enjoying what the day is ultimately all about: curling up with a good story during 'DEAR (Drop Everything And Read) time'. Congratulations to the winners of our World Book Day dress up competition: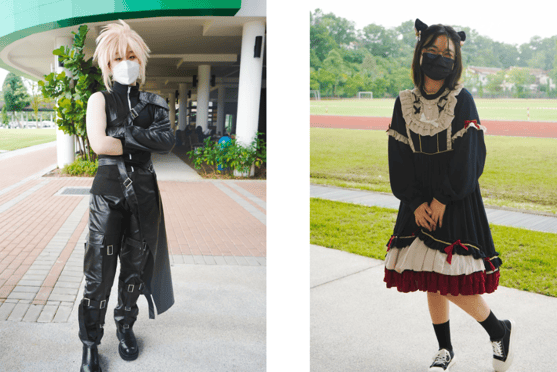 Serena and Stella showed absolute commitment to their costumes!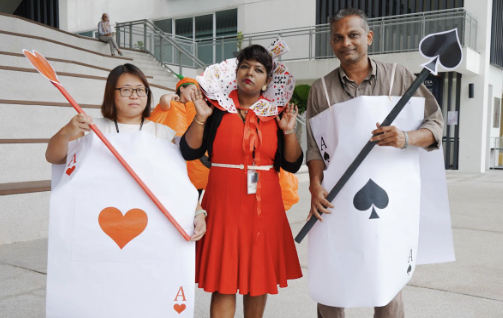 Lai Yee, Rani and Suresh as the Queen of Hearts and her warriors from Alice's Adventures in Wonderland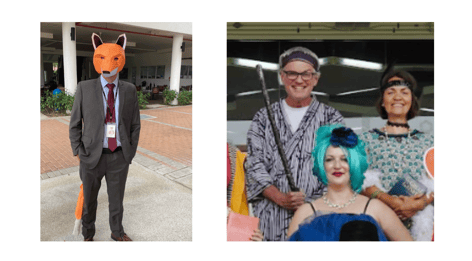 Mr Lyford as Fantastic Mr Fox and Ms. Green as Effie from The Hunger Games
Photoshopped Book Covers
In the run up to World Book Day this year, some of our students had fun photoshopping their faces into famous book covers. The Media Department, with the help of our fabulous Media Technician, Liyana, created the inspiration by incorporating our English & Media Faculty teachers into some book covers of their own.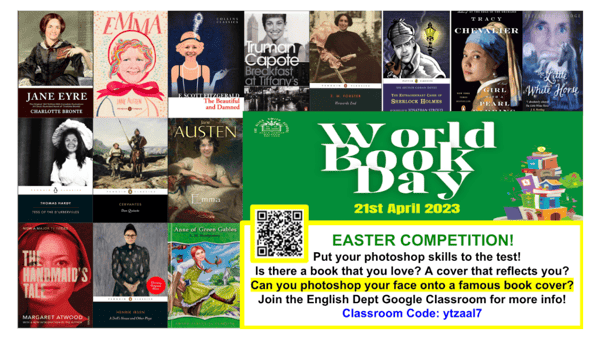 Some of our top entries from the Media Elective group were: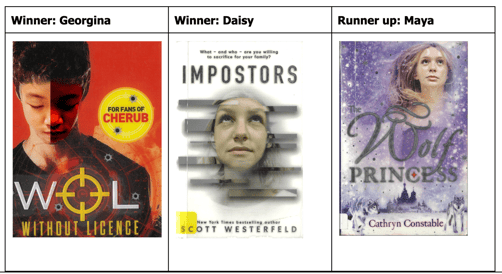 Library Blind Date with a Book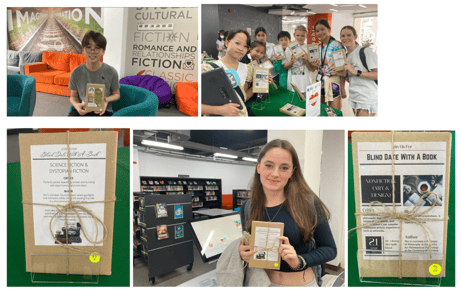 Throughout World Book Day, Secondary students fully embraced the opportunity to 'never judge a book by its cover'. Our EP library team wrapped up a hundred fiction and non-fiction books for their 'blind date with a book event', including only a small amount of information about the author, genre and blurb. This really encouraged students to pick something new and exciting to read from our collection at EP.
Tutor time competition
In tutor time on Thursday, form groups collaborated to compete in a World Book Day quiz, with multiple choice questions and picture rounds.
Congratulations to the winners of the competition:
Winners (22/25) - 12/13A
Joint runners up (21/25) - 7Q and 11R
Can you name the following three books from the clues?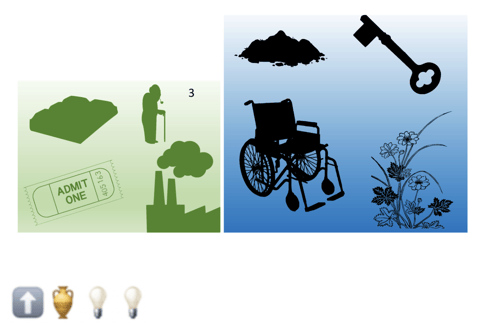 (Answers: Charlie and the Chocolate Factory / The Secret Garden / Northern Lights)
A huge thank you to the English, Media and Library teams who created such a fun and engaging day for us and to all staff and students who embraced the day to its fullest.
Wishing you a wonderful weekend!
Maria Osowiecki
Secondary Principal