We were delighted to hear that three of our students have received impressive awards from Cambridge Assessment International Education (CAIE) one of the examinations boards we use for A Level and (I)GCSE examinations. We would like to congratulate;
Emily Choi-Ying Chong - Top in the World for Media 🌏 (Cambridge Intl A Level)
Juan Sebastian Beltran - Top in the World 🌏 for Drama (Cambridge IGCSE)
Zi Xuan Lee - Top in Malaysia for Foreign Language Malay (Cambridge IGCSE)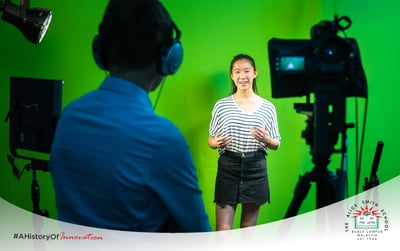 Charlotte Moore, Head of Media, said, "(We are) so proud to be told that Emily has received Top in the World for Media Studies A Level from Cambridge. This is the third year our department has celebrated this award since 2018."
Emily, one of our graduating #KLASSof2021, achieved three A*s in her A Levels and is currently taking a gap year. She also had success in one of her other subjects in 2021 when she won the British Geological Society 'National Schools Geology Challenge'. with fellow student India Kolb.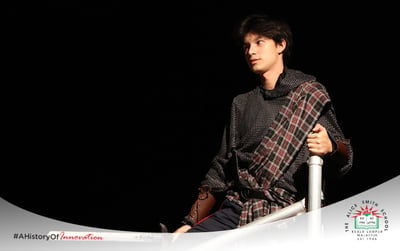 The Drama team are also celebrating with Juan Sebastian's Top of the World mark for Drama IGCSE. Holly Sullivan, Head of Creative and Expressive Arts Faculty, said, "Juan Sebastian is a talented Drama student who has seized every opportunity Alice Smith offered him to develop his performing skills and appreciation of theatre. Whether participating in FOBISIA Drama or SEASAC Arts festivals, gaining Full Colours in the Performing Arts in Year 11 or the Distinction he gained for his Trinity Acting Exam, or when closing our production of Macbeth as newly crowned king Malcolm or his full marks IGCSE Drama performance as Peter Stockmann in Ibsen's Enemy of the People, Juan Sebastian enriched the performing life of the school. The drama department is very proud that his talent has been recognised with such a prestigious award. Congratulations Juan!"
On his son's award Juan Sebastian Beltran's father James commented, "Alice Smith School had been the foundational bedrock for many of Juan Sebastian Beltran's achievements since he started at reception and will indubitably continue to benefit from the holistic education he had received. A big thank you from his parents."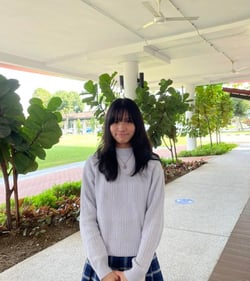 The final award for summer 2021 was for Zi Xuan's Top in Malaysia achievement in her IGCSE for Foreign Language Malay. On receiving her award Zi Xuan said, "I am immensely proud of myself for ever reaching the top in Malaysia, it has definitely motivated me to work harder in order for my goals to be reached in the future. Bahasa Malaysia has always been one of my favourite subjects throughout IGCSE, which has definitely encouraged me to stay resilient even when I've gotten not as great results in the past. After all of that hard work, I'm overjoyed to say that it has paid off well. My Bahasa Malaysia teachers, Mr Ng, Puan Azizah and most especially Ms Nice, have all inspired me to stay humble and to work hard throughout my course, and I'm incredibly fortunate to have their support throughout these years, as I would have never attained this magnificent award without them."
The awards would be a magnificent achievement in any year but it is important to remember these students completed their A Level and IGCSEs with a large amount of their learning conducted via virtual learning.
Congratulations again to our prizewinners and indeed to all our students who sat A Levels and (I)GCSEs in the summer of 2021.