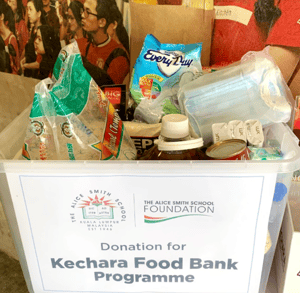 Ever wonder when will your next meal be? Food is a basic human need but yet some are deprived of it. The ongoing Covid-19 pandemic has had an impact on nearly every aspect of our lives, especially the B40 community (the bottom 40% of Malaysian income earners) and homeless who are badly affected.
To support those in need and encourage giving among the community through its Foundation, the not-for-profit Alice Smith School donated RM 20,000 to Kechara Soup Kitchen in support of the Kechara Food Bank Programme.
Launched on 1st November 2018, the Alice Smith School Foundation was established to support the philanthropic work of the school and further enhance the commitment of the school to education in Malaysia and to the community.
YAM Tengku Zatashah binti Sultan Sharafuddin Idris Shah, board member of the Foundation and active volunteer of Kechara, was present to hand over the donation. She said:
This is our way of giving back to the community in need especially during this difficult pandemic era. The RM 20,000 donation will help support 100 families with the RM 200 food pack that will help to sustain the family for a month.
She added:
"Being an educational institution, we are also very keen to support the Kechara Empowerment Programme to help develop the skill sets and entrepreneurship of the single mothers, to help them build a sustainable livelihood."
She expressed her gratefulness for this collaboration and looked forward to the Foundation and Kechara working together for the betterment of the community.
Kechara President Henry Ooi, expressed his gratitude and welcomed parents, students and staff of the school to become Kechara volunteers. Established in 2008, Kechara Soup Kitchen is a tax-exempt charitable organisation whose mission is to help feed the homeless and B40 group in Malaysia. Hunger knows no barriers.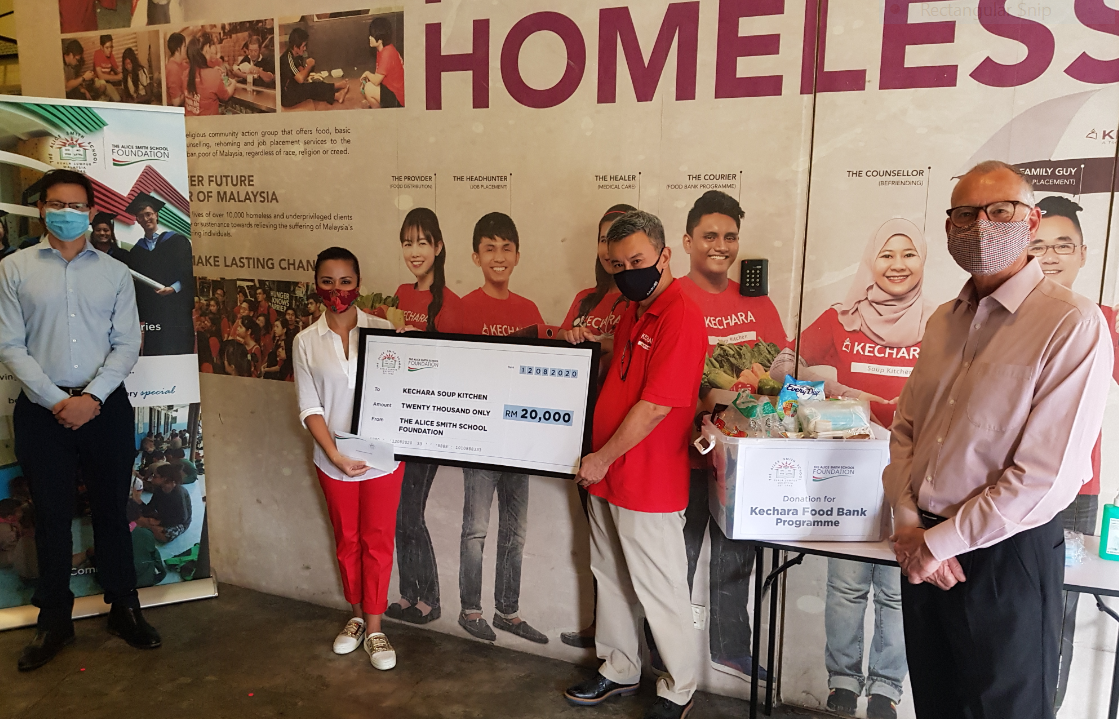 Image Shows: YAM Tengku Zatashah (second from left) handing over the donation for the B40 group to Kechara President, Henry Ooi. Also present are (from left) Foundation Board Member, Julian Lim and Head of School, Roger Schultz.
Read more about the Foundation and the impact they are making at https://www.alice-smith.edu.my/contribute/our-stories. Or email foundation@alice-smith.edu.my to get in touch with the Foundation.