The Alice Smith School Foundation wrapped up the year on a high note with the CASE Circle of Excellence Award, having won a Bronze Award in the category of targeted campaigns and appeals (COVID-related) for the #BuildKindness - Support the Urban Poor fundraising campaign, benefitting Kechara Soup Kitchen Malaysia. Alice Smith is the only school to receive recognition in this category alongside reputable universities worldwide.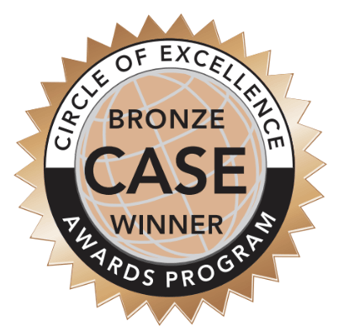 When Malaysia went into full lockdown in March 2020 due to the pandemic, it badly affected the urban poor. There are more than 2,000 homeless people now in Malaysia. Seventy-five percent of Malaysians live in the urban area with 30% of them who are urban poor. 1 in 10 children have less than three meals a day.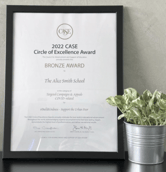 To create higher awareness in our community on the need to help eradicate poverty and support this vulnerable community during the pandemic, the #BuildKindness campaign was launched. In partnership with Kechara Soup Kitchen Malaysia (KSK), the goal was to support 25 urban poor families of KSK with food sustenance for a year.
This campaign not only covered fundraising in support of a worthy cause, but it has also established an avenue for our students to be engaged with meaningful service learning projects and promoted volunteerism in our community. The campaign kicked-off with a discussion forum on urban poverty in Kuala Lumpur to launch the online fundraising. Donors were given choices to either donate cash or purchase food items online. The primary students drove the in-kind food donation and did the Christmas shoeboxes appeal to collect stationery items for the urban poor children. The secondary students incorporated the campaign into their service learning while parents, staff, and alumni volunteered to distribute the donated food to the beneficiaries.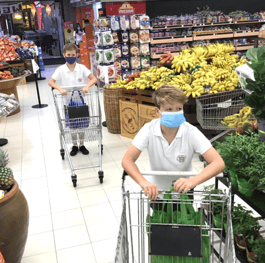 The collective effort as a caring community in 2020-2021 has resulted in RM 170,000 raised, providing the 25 urban poor families with 17 months of food sustenance.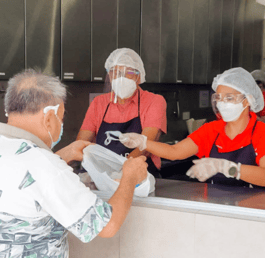 As commented by the judges "Great parent and family/volunteer engagement. Good philanthropy education and involvement for students."
CASE's Circle of Excellence Awards are the premier recognition programme for educational advancement. It celebrates the creative, resourceful, and innovative ways advancement professionals around the globe champion their institutions' success. In 2022, CASE received more than 4,500 entries from 636 institutions in nearly 30 countries. Of those, volunteer judges 626 exemplary entries for bronze, silver, gold, or Grand Gold recognition.
This very first premier international award won by our Foundation is a testament to the fantastic philanthropy work that we do together in support of our community. This award belongs to us all!