In conjunction with our 75th Anniversary Diamond 💎 Gala Ball on Saturday we are launching an online silent auction to raise funds for The Alice Smith School Endowment Fund. The auction ends on at 10.00pm on Tuesday, 21st June 2022. You can view all the items and bid HERE but let's take a closer look at some of the categories and fabulous items on offer.
Astounding Artworks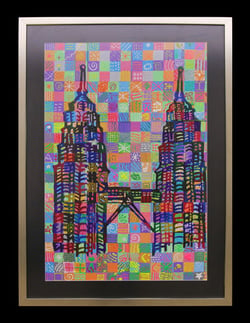 Once again our Year 6 students, under the guidance of our specialist Art Teacher, Emma Powell, have produced some amazing pictures of Malaysian icons.
Referencing the work of artist Chuck Close, whose photo-realistic, massive-scale portraits have made him one of the finest contemporary American painters. Each student planned and painted individual squares and further pixellated these by adding pattern with textured paint - so that each square is an artwork in its own right but when viewed as a whole - the image is complete.
There are five pictures in the auction including the one show here. Check the auction site to see and bid for the others!
Our second item is a prize winner! Donated by Leila in Year 9 this is her "New normal" artwork which was awarded 2nd place in KS3 category at the recent FOBISIA Art Competition.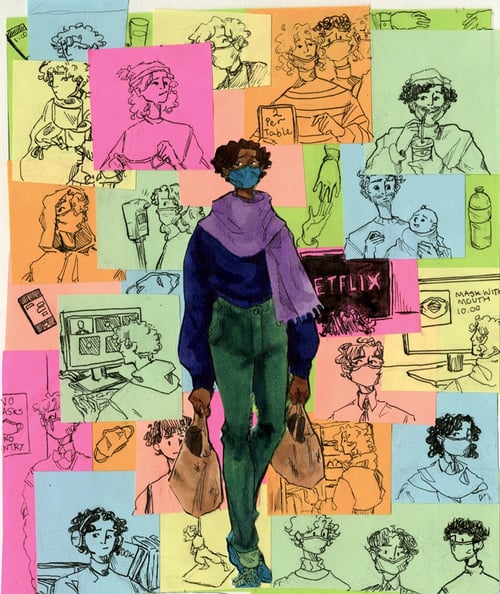 The next piece was donated by current parent and professional artist, Charlotte Sullivan. Charlotte painted the piece especially for the 75th Anniversary Diamond 💎 Gala Ball and it fits perfectly with our sustainability theme.
"Ferns at Bukit Kiara' is both a celebration of greens, and of the magical chaos that can be found in the jungle. Last summer, I spent a lot of time walking at Bukit Kiara. There's something fascinating about the way the sun filters through the dense foliage, and illuminates some bits of the plants, but not others. I love capturing moments of quiet, beautiful light. This painting comes from one of a series of 20 studies I did while at an artist residency in February, 2022."
Charlotte Sullivan is an American artist, with two children attending Alice Smith. She received her BFA in painting from Pratt Institute, in Brooklyn NY. Her current work is inspired by the diverse flora and fauna of Malaysia, where she currently lives. Recently, Charlotte took part in an artist residency program at Rimbun Dahan, in Kuang. Before moving to Malaysia, Charlotte taught oil painting at a prestigious private art school for 17 years and had her own business painting corporate and residential murals. Her work can be found in private collections in the USA, the UK, Romania, Singapore and Malaysia.
The work is oil on canvas, 30 x 30 inches and will look stunning in your room! Be sure to make a bid for this beautiful piece.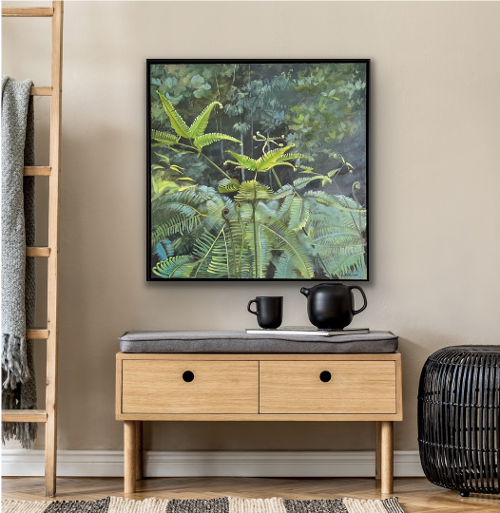 You may have already seen pictures of Alice Chang's 'The Hug' - a wonderful piece Alice has donated for the live auction at the 75th Diamond 💎 Gala Ball but did you know Alice has been working with a group of our EP students to create their own mosaic wonders, made, like Alice's own work, from 100% recycled materials. Here's a look at the work in progress a few weeks ago - check the website for the final pieces! And don't forget to bid!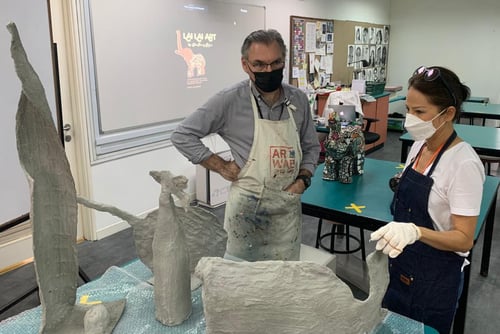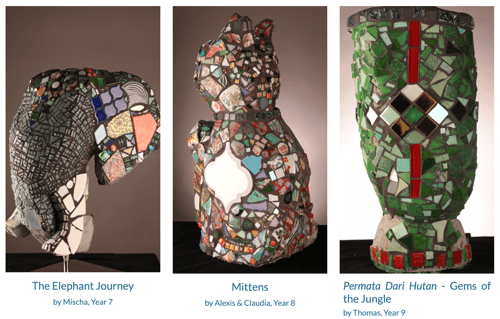 To round out our 'Astounding Artwork' section we have a fantastic selection of photographs taken by our EP students - there is sure to be something here that will attract your eye!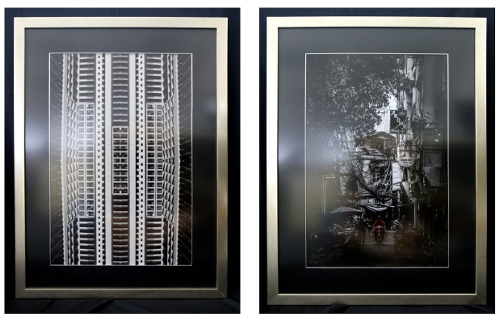 The auction ends on at 10.00pm on Tuesday, 21st June 2022, so don't delay bid now!