Enrichment activities or ECAs (Extra Curricular Activities) are an integral part of our school's mission and vision in delivering the enriching, holistic education our students experience beyond the classroom. They are a great way for students to be involved within the school community, learn new skills, make new friends and have a great time.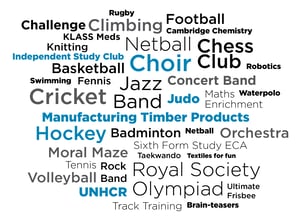 We believe these activities are so important that for our Primary students that we include them in the school day with children in Years 1, 2 and 3 having club afternoons on Tuesdays and Thursdays and Years 4, 5 and 6 on Mondays, Wednesdays and Fridays. For our Secondary students we offer activities every night and some on the weekends too!
Across the school there are over 100 activities to choose from each term. Not every activity is open to every age group but there is more than enough to satisfy everyone's tastes and interests.
The challenge most students face is there are too many activities they want to join!
Our clubs and activities are led either by our own staff and senior students or by external providers who are carefully selected and are highly qualified in their area of expertise, one such example is KLASS Judo Club who will be welcoming a new coach in 2020.
KLASS Judo Club Welcomes Former Malaysian Champion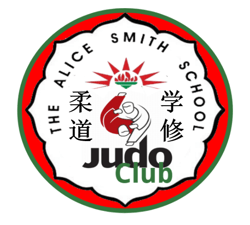 In January KLASS Judo Club (KLASS JC), which runs at the secondary campus, welcomes former Malaysian national champion and elite international competitor, Oon Yeoh, to its dojo. This is an exciting new that development pairs KLASS JC with KL Judo Centre, KL's premier judo club, and its competition squad, KL Flames. Oon has big plans for this partnership, hoping to establish a high-performance pathway for KLASS students who have aspirations to compete at the highest level. Whether KLASS students want to pursue such ambitious aims or they simply want to do judo for fun, fitness and improved self-confidence KLASS JC is a superb place to learn this dynamic Olympic sport.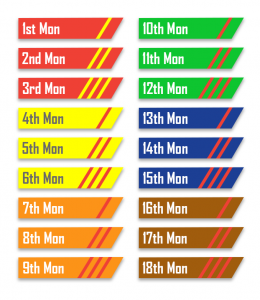 This term's KLASS Judo Club students, or judoka, have enjoyed success in their recent technical promotional grading. The Judo grading system comprises a series of coloured belts and tabs denoting increasing levels of technical knowledge and practical skill, ultimately leading to Dan (master) grades. The junior (Mon) grades (see right) are broken down into small steps to encourage steady development in key areas of technical competence, terminology and etiquette. Our successful judoka this term are:

Ten Ren, Alastair and Scott (3rd mon), Daphne, Faris and Michael (5th mon), Idlan (6th mon) and Adam (8th mon)

KLASS JC runs as an after school ECA every Friday, 2.50-3.50pm (general technical session) and 3.50-4.50pm (intermediate/ advanced and competitive training session) and are looking forward to welcoming new members in 2020.