As we move into March, with all students back on our campuses and vaccination happening globally, there is cause for optimism and a recovery from the pandemic. The challenges of the pandemic has not prevented our community from supporting needy urban families in Kuala Lumpur through our giving.

Since the launch of our Foundation's #BuildKindness campaign last November, we have been able to support 25 poor urban families of the
Kechara Soup Kitchen Malaysia (KSK)
with enough food sustenance for close to 8 months. Our aim is to support them for one year.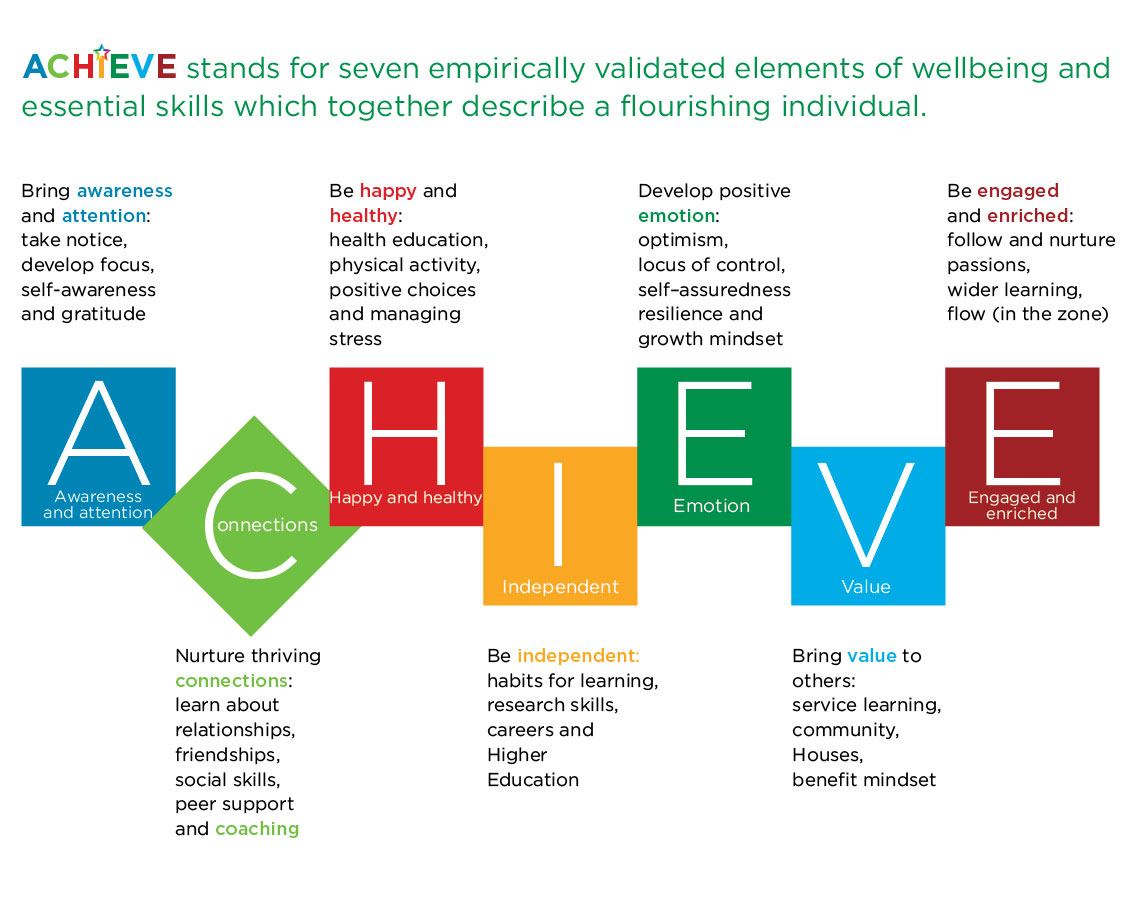 This term our ACHIEVE programme has offered an opportunity for students in Year 7 to 10 to support our #BuildKindness campaign and help them bring value to others.
Over 80 students signed up and over the last few weeks have been both learning about the work Kechara does and also developing interesting packaging and product labeling for the merchandise made by the single mothers of the Kechara Soup Kitchen Society. The merchandise will be sold to the Alice Smith community to help raise funds in support of the ongoing #BuildKindness campaign in our online shop.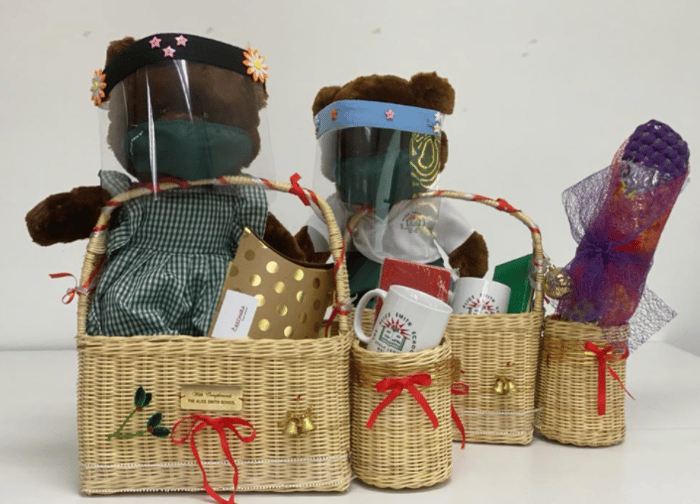 The project culminated in a fabulous exhibition and celebration of the work the students have done over the past few weeks and was attended by Marama Schitnker, our Chair of Council and Alex Williams, parent governor and Foundation Board Member.
The event also saw the announcement of the winners of our Year 9 competition to design a poster recruiting volunteers for the Kechara Soup Kitchen. You can see the fabulous winning entries below.
Congratulation to our winner Zhen (9P)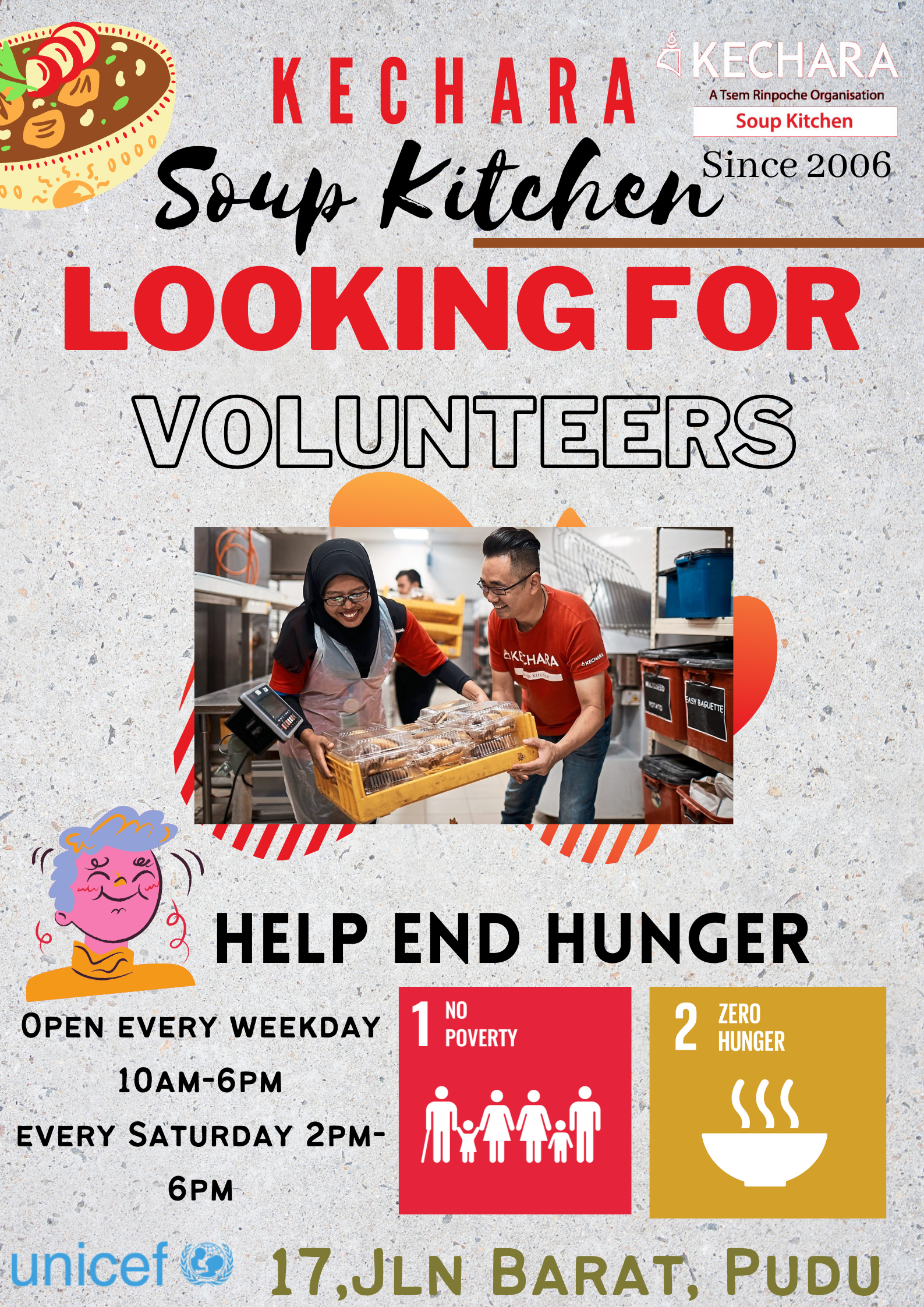 and also well done to our runner-ups Daniel (9Q) and Aniqah, Hannah and Alex's group (9T)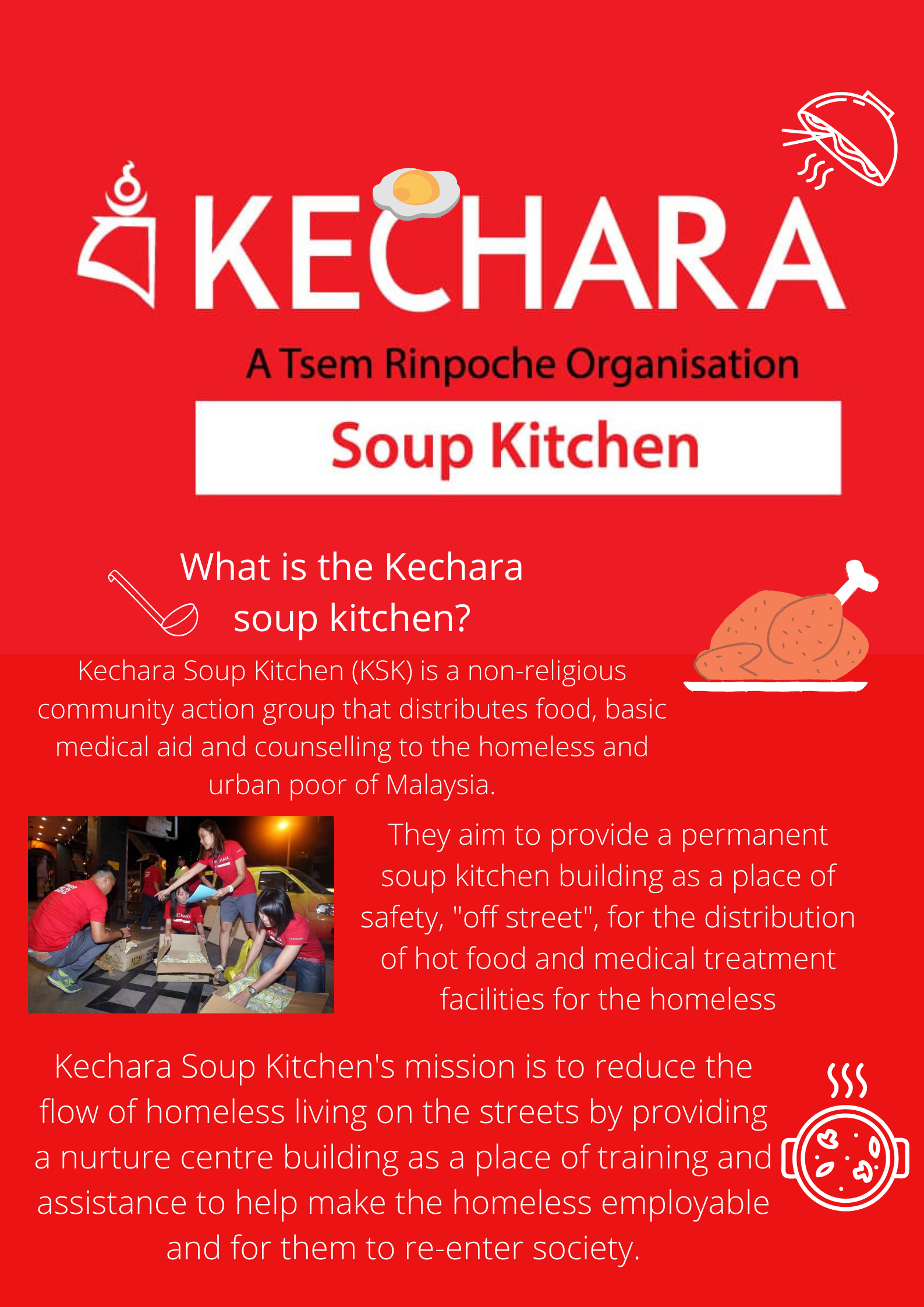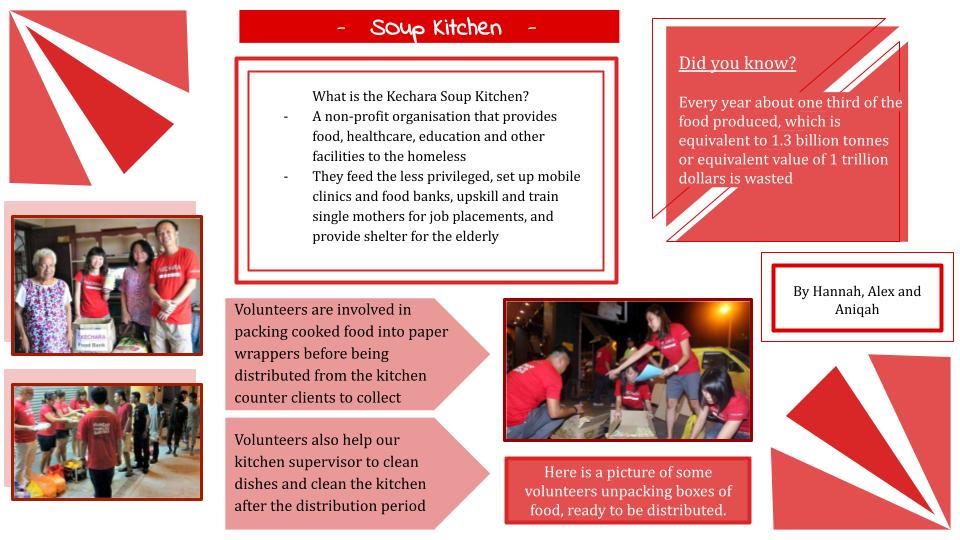 Ready to make a donation now?
Has your family made a contribution yet? With close to 1,000 families in school, our participation rate remains low. Imagine what a small donation from another 800 families would mean. If you have not yet given, please consider doing so. As a caring community, if each family makes a small contribution of RM50 or RM100, our impact can be so much greater. Donate here.