Thinking of studying in France? In this week's blog we talk to Guillaume and Hugo who both picked French institutions for their degree studies.
Hugo Bellemin / KLASS of 2020
Degree: Bachelor in Cinematography
University: ESRA, France
Guillaume Pans / KLASS of 2015
Degree: Masters of European Affairs
University: The Paris Institute of Political Studies (Sciences Po Paris), France
How did you apply?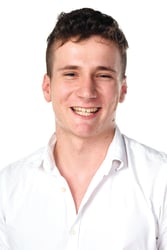 Hugo: I applied through the a system very similar to UCAS called PARCOURSUP it's pretty straightforward they tell you all the deadlines, as well as all the documents that you will need.
My uni wanted me to do an entrance exam so I was notified by email, I chose a date and a time and I was sent a link for the exam.
Guillaume: (My) application date (was) February 2018 for a start in September 2018
What's life like as a university student?
Guillaume: Living in Paris (I) meet people from around Europe/World!
Professional Connections, career decisions (and) political events with professional opinions on them.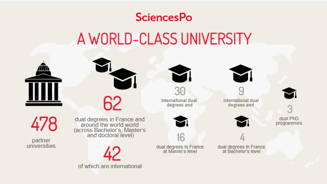 My course is:
- Professionally Orientated
- Professors nearly always had professional experience in the domain
- A lot of contact time
- A lot of coursework
- Learning French is compulsory
Hugo:
Life here is great, I can access all the everyday necessities by foot in less than 5 minutes!
Going around Paris is really easy and cheap (and) there are tons of people from the whole world. The city is really impressive at first because it moves so much and so fast. My time schedule is really chaotic, it changes all the time, which makes it really hard to find a job but not impossible.

What are you top tips for students thinking of applying to French Universities?
Guillaume: Tell them your career goals. Don't be afraid to dream big, they want to add to their alumni list! Talk about specific professors/courses and about the 'prestige'.
Hugo: Be passionate about what you do and learn as much as possible about the school before your interviews.
Thank-you Guillaume and Hugo for your great advice and tips!
Each year Alice Smith Students progress to Universities and Colleges around the world. They are able to do this with the support and guidance from our dedicated Higher Educated Counselling team.
You can also join our Academic Lecture series which runs through until March looking at subjects you could study. Sign up details below or catch up on YouTube.