The layout of a classroom hadn't changed in a very long time. The earliest classroom can be traced back to Sumerian society in 3,000 BC and the rows of seats are clearly identifiable. It's a layout many of us will recognise.
Schools in the 21st-century are different though, providing a positive environment for innovative learning and teaching to take place. They should be modern, fresh, vibrant, clean, comfortable, bright and open. But when you are choosing a new school for your child what should you particularly look for in the classroom? How do you identify a positive learning environment?
Marc Osborne, a leading educationist, cites three things that a modern learning environment needs: flexibility, openness and access to resources.
Flexibility
"Students and practitioners should have the ability to combine two classes into one for team-teaching, split a class into small groups and spread them over a wider area or combine different classes studying complementary learning areas," writes Osborne.
"Can you move the walls?" This is not an unreasonable question to ask and it is important to understand how the school uses its spaces.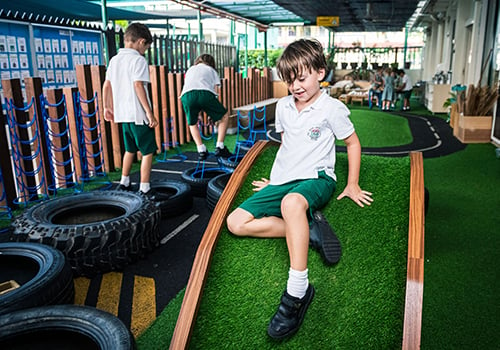 "Ensuring that physical space, furniture and technology can readily adapt to pedagogies and learning preferences creates a more active and engaging experience for learners and teachers."
When you visit a school, you should see teachers taking different approaches to the classroom configuration depending on the topic. The classrooms should look different by design!
Openness
"In a modern learning facility, there are movable walls, flexible workspaces, more glass and the use of a learning common which is a central teaching and collaborative learning space that can be shared by several classes. These areas give students access to what other classes are learning so that teaching and learning can be complemented and enhanced," writes Osborne.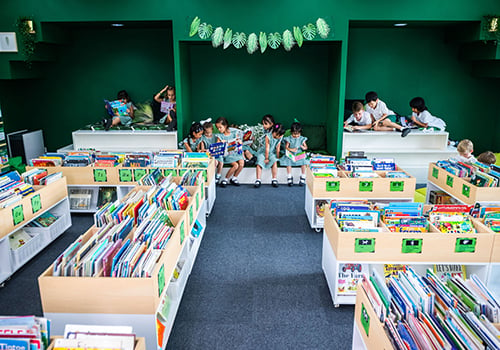 Some questions to ask yourself:
When you tour the school does it feel open and spacious?
Can you see students using the glass walls to develop their thinking and breakout spaces for collaborative projects?
Do the children have access to indoor and outdoor areas?
Access to Resources (Including Technology)
"Typically a learning common is surrounded by breakout spaces allowing a range of different activities, such as reading, group work, project space, wet areas, reflection and presenting. There is often a mixture of wireless and wired technology offering access as and when students need it, within the flow of their learning," writes Osborne.
Some questions to ask yourself:
Is there a range of resources available and how are they used?
When you are viewing the school look at how and when technology is used. Is it purely as a substitute for 'old technology' or is it taking learning to a new level that couldn't be done with pen and paper?
Are the resources there to support a personalised approach to learning with a variety of ways to meet the same learning outcomes?
At our British international school, we understand that an innovative 21st-century approach to learning takes more than an interactive, flexible facility. It takes a tailored curriculum, active engagement from the students and teachers who thrive using collaborative tactics. This is exactly what your children have access to in our positive learning environment.
Book a tour today to see it for yourself.