As we celebrate Chinese New Year we would like to take a moment to think back to Christmas and thank the #KLASSCommunity for their fantastic donations to our annual Christmas Shoebox Appeal. In today's blog our Enrichment Student Leadership team give an update on the campaign.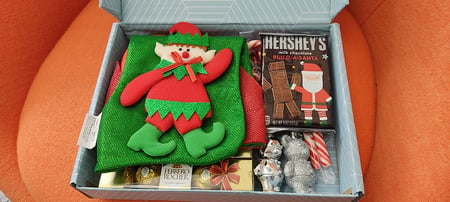 "For Christmas last year, the Enrichment Student Leadership team ran the annual Christmas Shoebox Appeal. The event has always revolved around giving back to our community. We provide those less fortunate than us with essentials, play materials and school materials that are age-appropriate. Some items commonly found inside these boxes are masks, play-doh, geometry sets, colour pencils and notebooks.
In 2020, we supported the Kachin Refugee Learning Centre (KRLC). For the 2021 Christmas Shoebox Appeal, we did the same. The Kachin are a minority ethnic group from Myanmar. As a result of the humanitarian crisis in their home country, they had to flee to Malaysia for a better future; the civil war in Myanmar is the longest civil war to date. Due to their current circumstances, KRLC does not always have the resources to support their older students for their exams. However, they get through these obstacles together.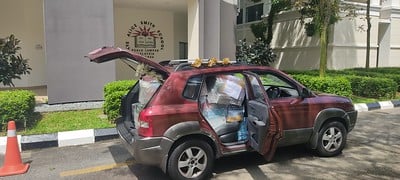 The Enrichment Student Leadership team were pleasantly surprised by the number of people who signed up to help with the Christmas Shoebox Appeal. Despite 2021 being a year full of uncertainty, we donated approximately 300 shoeboxes of high quality to the Kachin Refugee Learning Centre. The number of shoeboxes was so great that they nearly did not all fit in Mr George's car! Thank you so much to everyone who decided to participate; you made many kids happy with your generously filled shoeboxes. Furthermore, due to many students signing up, we were also able to provide "Thank You" boxes for the non-teaching staff of Alice Smith school. Actually, this was the first time the Enrichment Student Leadership team created something like this. The "Thank You" boxes are our way of showing our appreciation of all of the non-teaching staff in the school. In total, we were able to provide around 120 of these "Thank You" boxes. Again, you all should be proud of yourselves for making this possible and making it a success.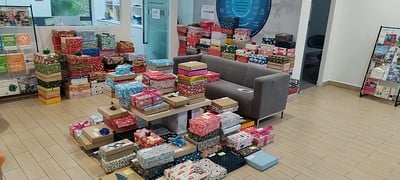 Thank you so much. As a community, we helped those who needed it most and appreciated those who tend not to receive the recognition that the non-teaching staff irrefutably deserve. Hopefully, this year we will be able to come as a community and deliver again. Maybe we can do even better."
Authors: The Enrichment Student Leadership team
You can see more photos from the Christmas Shoebox Appeal 2021 on our Flickr page.