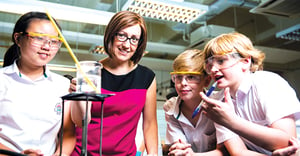 Science, Technology, Engineering and Mathematics are the core components of STEM and are subjects crucial for our future. STEM can look different across different schools, however, there is one fundamental commonality. That is, we do not have enough students entering STEM careers and therefore the development of our future technology, our economy, our well-being and generally our planet is at risk. So, what can we do? Children are full of curiosity and creativity, therefore, the earlier we can introduce children to STEM the greater the opportunity for the next generation to innovate and ultimately have an impact on the planet.
We must first appreciate the wide range of careers that are STEM related and with this the concern that there is a projection of approximately 2.4 million STEM jobs going unfilled this year. The truth is, the range is so wide and is ever growing, for example, STEM jobs are projected to grow by 13% over the next 10 years. What were once literally dreams and one's imagination are now becoming reality. We talk about STEM, we hear about it, it is a 'buzz' term. But, what strategies can we employ to actually increase the numbers of students entering STEM related degree courses with a view to pursuing STEM related professions?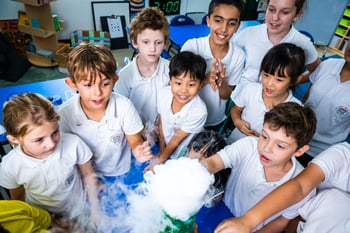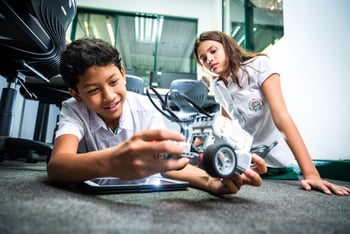 Perhaps the acronym needs an alternative, a nuance to traditional perspectives on STEM education. Strategies That Engage Minds is such an alternative created by Dr. Sam Houston, an advocate for education. This focuses on a key question - 'What if?'. This can be asked at home and in school. It encourages students to maintain and further develop their creativity and curiosity. Additionally, by incorporating an alternative acronym, we avoid the gender stereotyping associated with many STEM careers.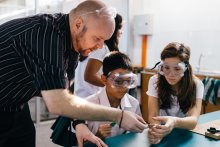 STEM and innovation go hand in hand. It is fair to say that many of the STEM jobs our children and school-aged children will be involved in don't even exist yet. Nurture their curiosity at every opportunity with what, how and why questions. Set challenges for your children based on what they can tell you about specific STEM related concepts. By putting our students and children into unknown and uncomfortable situations we can teach creativity where they have to rely on their own ingenuity to figure their way out.
There are three skills that every student needs:
Firstly, the ability to demonstrate through performance that they are independent thinkers and learners.
Secondly, knowing what to do when they don't know what to do. The power to be resilient and self-reliant allows students to cope with their learning and problems they encounter.
Lastly, being thoughtful in order to deal with what is happening around them, both immediately and in close proximity and also, on a larger scale, world-wide.
Providing opportunities to develop these skills will help educate, guide and encourage our children; STEM children are our future!
.Author: Nicola Howard, Head of Faculty - Science and Design Technology, Alice Smith School
Read more about our STEM activities in our other blogs 'STEM Week '21', 'Women in STEAM' and 'Innovating the Next Generation'