The importance of raising your children as global citizens cannot be emphasized enough, but what are some ways to actually do so? Even when your children are young and you make the decision to help them become globally aware, how do you achieve this goal?
Below we outline five tips to help you in raising global citizens.
1. Read, and Then Read Some More
Reading provides numerous benefits to your children. It helps them learn to empathize, it teaches them storytelling, they can learn multiple languages and, if you're deliberate in what you're choosing to read with them, reading can pave the way for them to become global citizens.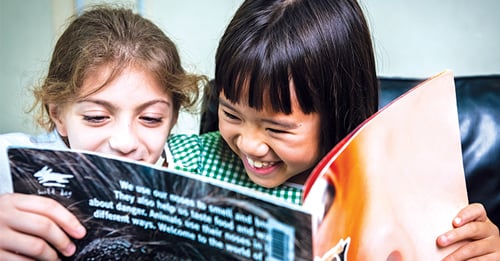 If global citizenship is a goal of yours, choose stories for your children that have the following characteristics:
Are based in different countries
Speak about different cultures, traditions and customs
Have diversity within its characters
2. Volunteer
Volunteering helps your children learn to use their voice for the betterment of both the local and the global community.
At certain international schools, service learning is embedded in the curriculum. Through these community connections, your children get the opportunity to work with others from different backgrounds. This community-minded approach to service learning helps your children make a difference to others and themselves.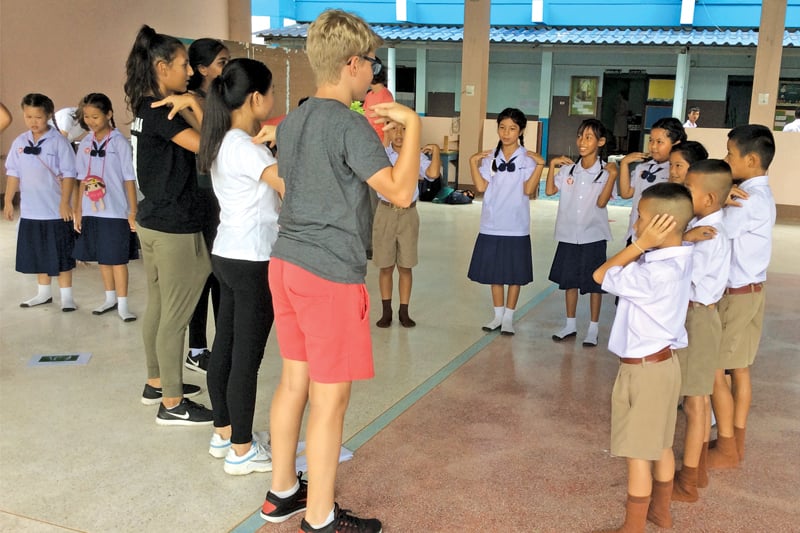 Service learning is beneficial because it teaches children how to lend a helping hand and teaches them their civic responsibility.
3. Teach Your Children Another Language
Learning multiple languages not only improves your children's memory, but it also teaches them problem-solving and critical thinking skills, enhances their concentration, helps them learn how to multitask and promotes strong listening skills.
And those are the qualities an increasing number of employers are looking for. In the U.S. alone, the number of jobs geared towards bilingual candidates more than doubles between 2010 and 2015. And those qualities are what an increased number of jobs are looking for with the availability of positions in the U.S. geared towards bilingual candidates more than doubling between 2010 and 2015.
Learning multiple languages also helps your children connect with others globally.
4. Travel
In the beautiful words of Saint Augustine:
The world is a book and those who do not travel read only one page.
To be truly aware and understand the world, your children need to experience it first-hand.
Whether it's city or jungle, local or international, developed or the developing world, these types of trips help your children foster life skills such as co-operation, service and interpersonal communication as well as help build a connected community through an appreciation and understanding of different cultures and environments.
When your children travel - especially when it's with their school - they become independent, collaborative and develop personal skills.
4. Enrol Your Children in an International School
An international school incorporates language, service learning, international-mindedness, travel and the importance of reading into its curriculum, everything outlined above as integral to raising a global citizen.
At an international school, diversity is at the heart of everything. Students, teachers, support staff and the parent community come from all walks of life.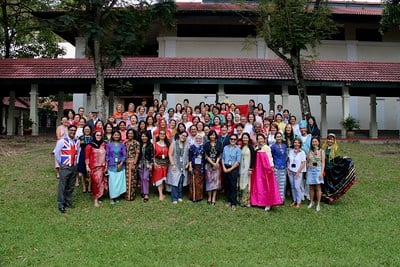 For example, at the Alice Smith School, we have almost 50 different nationalities represented.
At an international school, your children will get both a curriculum to help guarantee them a successful international future, extra-curricular opportunities to help build a strong skillset, service learning initiatives to teach your children how they can help others and a diverse student body.
"Whatever your child's skills are, we aim to tap into them and help them to excel in becoming future global citizens," said Tom Verity, Former Principal at our Primary Campus.
As outlined above, when selecting an international school for your children, there are many things to keep in mind - especially if you're raising your children to have a strong global awareness. To make the search easier and to better understand what makes an international school stand out from the rest, we've created an admissions checklist.