Choosing an international school can be a daunting task. Finding the perfect balance between high academic standards, engaging and attentive teachers, and fun extracurriculars to help your child thrive can be tricky, especially if it's your first trip to Malaysia.
Trusted by expat families since 1946, Alice Smith School in Kuala Lumpur provides an outstanding international education, and has done for the last 75 years. Our ethos is all about diversity, community and caring for pupils and parents, because we believe this builds a solid foundation for a fantastic schooling experience.
Here are 5 things to consider when choosing an international school in Malaysia.
1. Innovative British curriculum
Receiving an international British education opens a world of opportunities. British international schools have a strong reputation for quality that is recognised and respected at top universities around the world.
We take an innovative approach to the traditional British curriculum. It's designed to encourage students to develop a critical, analytical mind, helping them sharpen their leadership skills and prepare for further education. We offer:
A PSHE (Personal, Social, and Health Education) programme for younger students, enhancing their understanding of the global community and developing their mind and body through active learning.
The ACHIEVE programme for older students to address wider aspects of their learning, helping them flourish.
Structured lessons and 1-to-1 sessions hosted by external experts on both ACHIEVE and PSHE programmes.
Coaching and reflection activities to nurture students in small groups, ensuring they get the most from their education.
Personalised pathways for older students so they can combine academic achievement with their strengths and aspirations.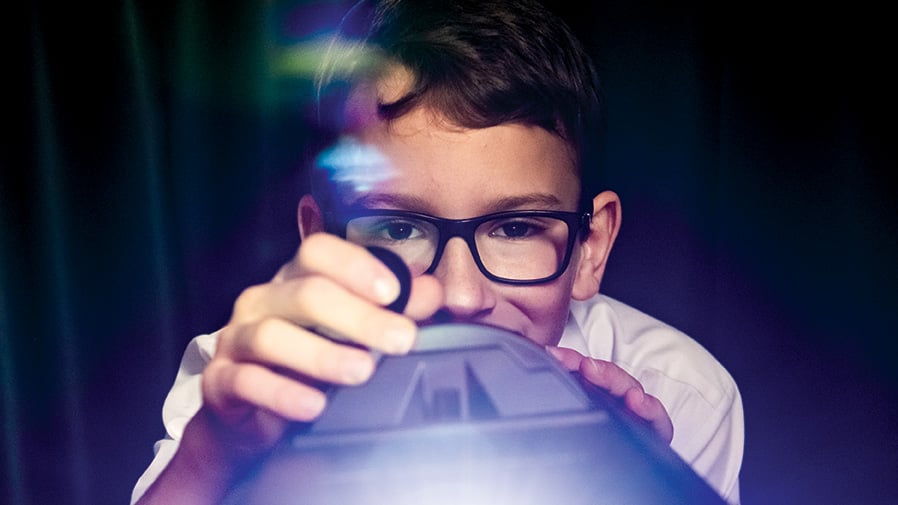 Our Primary, Secondary and Sixth Form programmes are enriching and challenging. They offer an interactive, flexible classroom environment that allows interaction and collaboration between teachers, students and their peers. Students receive a holistic experience that helps them effect change in a diverse community.
2. A campus with transport links and purpose-built facilities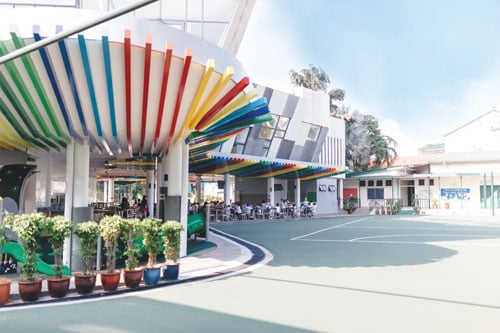 A diverse, safe, positive, healthy, and engaging learning environment stimulates and enhances students' learning experience. The Alice Smith School student body has over 40 different nationalities represented with 25% of them from our founding nations of the UK, Ireland, New Zealand and Australia. Additionally, over 80% of our teachers come from the UK and many of the others are specialist language teachers from Europe or local Bahasa teachers.
We are committed to providing our students with exceptional learning environments. Our facilities are designed by outstanding educational designers and provide:
University campus-style classrooms with flexible, technology-rich teaching and learning spaces.
Break-out spaces and seating areas that facilitate different ways of learning and being creative.
An award-winning Jubilee Centre - an open, bright and modern space used by students, parents and staff alike.
A large, quality multi-use Sports Complex - for track and field, football, hockey, tennis, netball, rugby, frisbee, running and much more.
Alice Smith School benefits from a great location and excellent transport links. Our Primary and Secondary Campuses are located only 20 minutes apart, and both are a short distance away from the city centre. Our comprehensive school bus service covers most of the major residential areas in Kuala Lumpur and is available to students at both campuses.
To truly appreciate our exquisite campus, book a tour here.
3. High-quality teaching staff
Purpose-built facilities, excellent learning environments and an innovative curriculum all work together to attract quality teachers. Studies show that teachers have a lasting impact on students far beyond their schooling years.
Alice Smith School teachers are world-class and have:
British training and education, with direct experience of teaching in British schools or in the British education system overseas;
A proven track record of professional success in achieving the best academic outcomes for their students;
Demonstrated excellence both in and outside of the classroom, ensuring the development of students' learning beyond our curriculum.
Professional leadership qualifications like the UK National Professional Qualifications in Middle/Senior Leadership or Headship; and
Special qualifications in areas such as coaching, English as an additional language, Special Educational Needs, child safeguarding and more.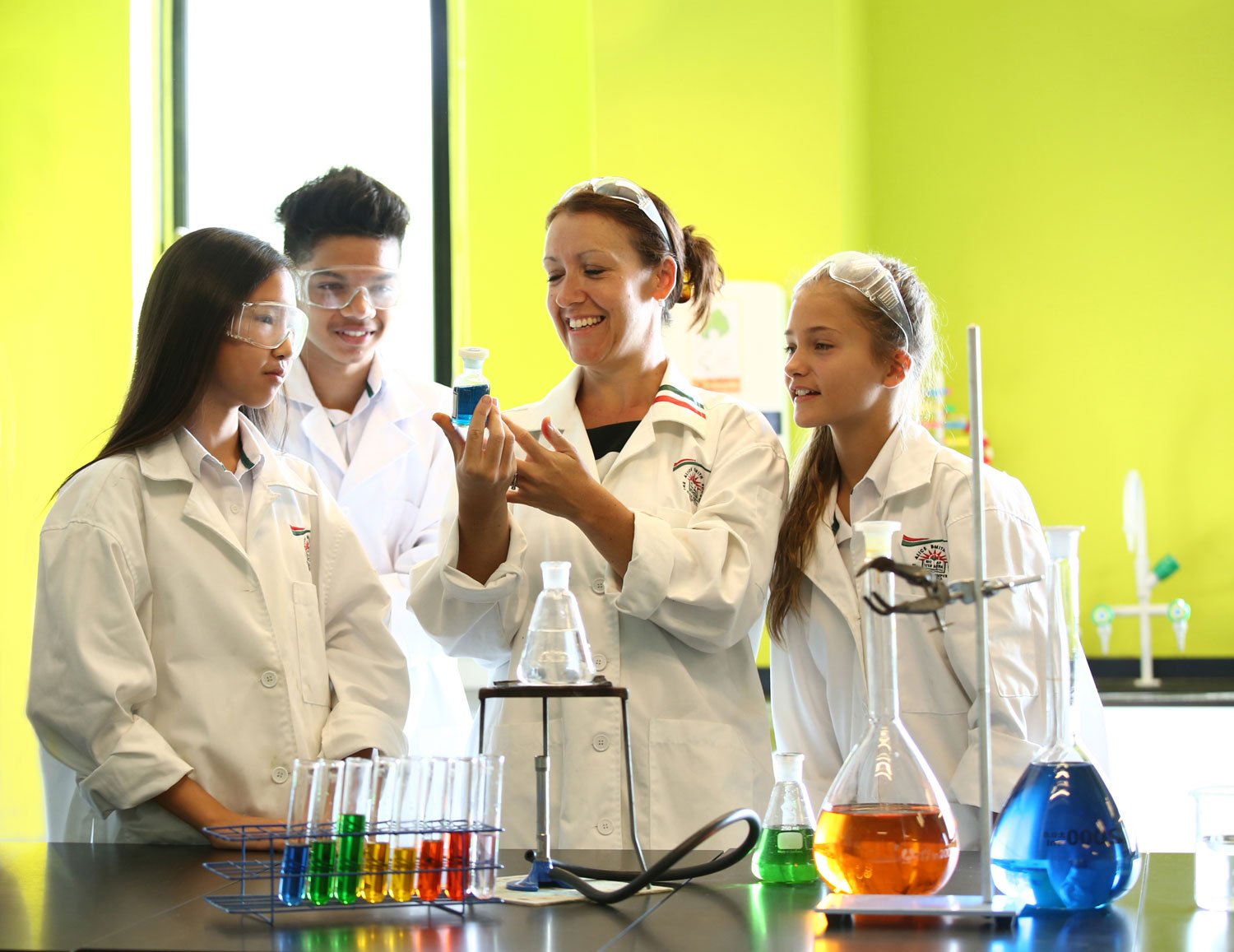 4. Excellent track-record for university progression
Alice Smith graduates progress to world-class universities: our students' academic results and achievements place us among the best British international schools in the world.
David Potts, our VP for Learning and Teaching at Alice Smith, says:
"Our aim is not simply to ensure Alice Smith alumni leave us with excellent academic results [...] our aim is to ensure that they have the skills, outlook and well-founded self-belief that will carry them forward into successful, fulfilling and worthwhile professional, academic and personal futures wherever and however they choose."
We help guide students to the right university for them. Our Higher Education Programme is based on these 3 principles:
Inform - we provide each student with information, tools and resources to enable them to effectively research higher education options.
Guide - we talk through options and offer guidance for each student and discuss the pros and cons with them.
Support - we support our students in realising their plans for further education and their career.
Scholarships and bursaries to further support students
Alice Smith School support young individuals pursuing their dreams and ambitions for higher education and future careers through our scholarship programme. Available for students taking (I)GCSEs and A Levels, we offer 3 types of scholarships and bursaries:
KLASS Scholarships - a full scholarship with an underlying aim to benefit high achieving post-SPM (Malaysia's certificate of education) Malaysian students with limited financial means.
Reach for the Stars Scholarships offering up to 50% reduction in fees - a means tested award for students who have exceptional academic attainment and have made a significant contribution to the school community.
Principal's Scholarships offering a 25% reduction in fees - awarded to current Alice Smith pupils progressing to Sixth Form study in recognition of outstanding contribution to the school community and academic, artistic or sporting attainment.
Our students benefit greatly from these opportunities. Alumnus Ellery Nadarajah, who attended University College London and studied medicine, said:
"Alice Smith has done so much for me. I was able to play the flute with the Malaysian Philharmonic Orchestra and also climbed the second highest mountain in Africa, Mount Kenya. It took me all over the world. I got a scholarship to go to America to play my flute and that has built my musical culture, on top of all the academia as well. Alice Smith was so much more than a school to me."
To learn more about Alice Smith School and what we have to offer you and your children, create your own prospectus or get in touch with our admissions team.