Making a gift of time is as impactful as making a donation. Sharing experiences and volunteering time to give back creates a personal connection as well as contributes towards the betterment of self and the people you work with. Read more about the stories we support at school.
Making a difference with Lore Declercq and NUV-HOP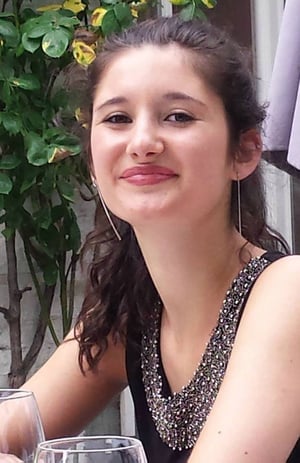 Lore Declercq, our alumna from KLASS of 2008 - 2011 is on a mission this summer. Currently based in Belgium, Lore was studying Medicine when she got to know about the Northern Uganda Village Health Outreach Project (NUV-HOP) project. Together with 19 other committed medical students, she will be travelling to the North of Uganda, to a city called Gulu and devote her time to medical development cooperation. Last year Lore reached out to us on supporting her cause. Read more on her story…
"NUV-HOP Project is a multidisciplinary project run by students of different disciplines and different nationalities in close cooperation with local communities in Northern Uganda. Its main goal is to improve the living conditions in underprivileged communities through increased self-reliance and responsibility, as well as establishment of sustainable development initiatives and resource management. The organisation was founded in 2013 and its results are the outcome of close collaboration between medical students from Belgium, Great Britain and Uganda. As a post-conflict country, Uganda in general and the North in particular, is characterised by an enormous need for sound health care and education.
The project today is a combination of outreach on one hand and health education on the other. Outreaches are mobile medical clinics that strengthen smaller health centers in remote villages with equipment, medication with the services of doctors and supported by medical students.
An outreach entails curative work such as consultations and treatment by means of medication
as well as screening and preventive medicine.
For example, last year NUV-HOP extended their follow-up programme for hepatitis B vaccination,
this year they will start up a menstrual pad project to keep girls from dropping out of school during puberty. NUV-HOP is also increasingly investing in prevention by giving health education in schools and local communities. Because up to 700 people are present during an outreach, they can use this opportunity to provide health education as well. This includes common health problems such as malaria prevention and control, HIV / AIDS, hygiene, family planning, etc.
Organising a project on this scale does not come without a price tag. To finance all these activities on-site, NUV-HOP depends entirely on sponsorship. It should be emphasised that the project is organised and carried out by students in collaboration with doctors from the regional hospital of Gulu. As a result, each and every contribution goes to the project and its activities integrally. The small operative costs are carried by the student itself so every support we can get will be vital to our mission."
The Alice Smith School is proud to support the work that Lore is bravely taking on this summer. Keep in touch with us to see what's next from Lore after the end of her project!