What a privilege to host alumnus Ben Proud on campus! Ben was a student from Reception to Year 11 when he left to pursue a career in elite swimming. Since then, Ben has gone on to win 3 x World gold medals, 5 x European gold medals and recently 5 x Commonwealth gold medals. Here's a recap of our amazing day at both campuses.
Primary Campus
Today was the most amazing day here at JB as we welcomed international swimmer, Alice Smith Alumni and former KLASS Torpedoes, Ben Proud. On hearing the news that Ben would be visiting the campus, our students became very excited as many of them are keen swimmers. The atmosphere on campus was incredible.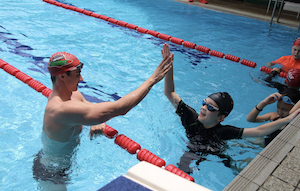 Ben very kindly gave up his day to spend time with the whole of Year 3,4,5 and 6 in a special assembly. He also led swimming lessons for some of our Year 5 and 6 students who swim as part of our ECA programme. The lessons were a real highlight of the day. Ben actually swam lengths with many students and paused to offer a number of teaching points throughout the session. The students were so comfortable with him and really enjoyed the lesson. Ben ended this session by having a race with one of our swim teachers which of course he won comfortably!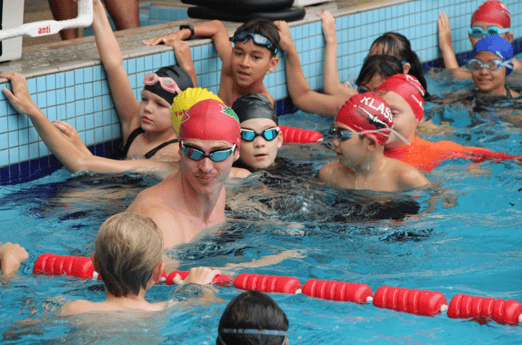 Ben brought his gold medal collection and students got to hold his Commonwealth, European and World Championships gold medals! After this he took some photos with students and signed numerous autographs.
The assembly was a truly memorable event for everyone who attended. We looked back on some of Ben's time at JB, following which a panel of student leaders led a question and answer session with Ben. Ben offered a range of advice and lots of information to a very attentive audience on a number of interesting areas including motivation, the importance of hard work and how to overcome disappointments and failures. The students were inspired by his words.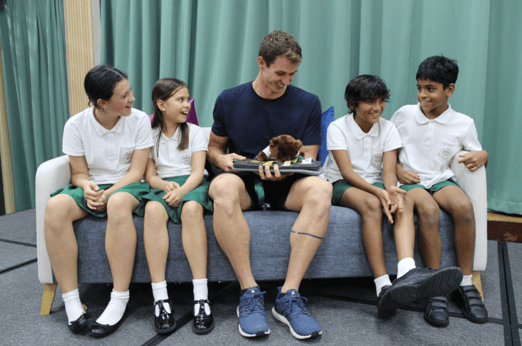 We are incredibly grateful and appreciative for the time and attention Ben gave to our students. It was clear that he inspired many of our students to continue working hard, making the most of opportunities at school and striving to be the best they can be. What a memorable day for everyone involved. Thank you so much, Ben.
Author: Alan McCarthy, Principal Primary Campus, Alice Smith School
Secondary Campus
Each time one of our Alice Smith alumnae return to EP, it is a privilege and a pleasure to reconnect and check in with them. Today, Ben Proud returned to EP, five years after his last visit to Malaysia and twelve years after he completed his (I)GCSE studies and departed to the UK to embark on the journey that has taken him around the globe and onto the world swimming stage.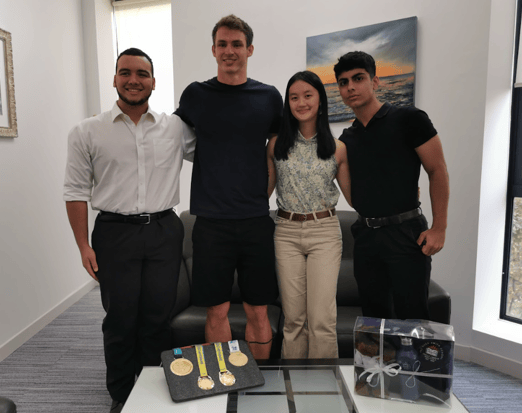 Much to the delight of our students (and teachers!), Ben threw himself back into campus life. He began with an assembly, during which he was interviewed by our student leaders for sport and swimming - Aarav, John and Rebecca. Answering questions gathered from all tutor groups, Ben talked about finding that fire inside us that motivates us to challenge and push ourselves. He spoke of the importance of failure in learning and growth and how there is no substitute to commitment and perseverance. We even learned that his favourite Malaysian food is chicken and rice!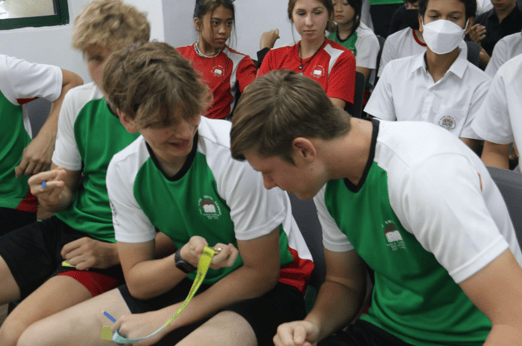 Ben then spent some time with our (I)GCSE and A Level PE students and our student sports leaders. From him they gained valuable insights into the layers and layers of knowledge, practice and training that comprises an athlete's journey. Everything from nutrition, sporting pathways, technical expertise and bench pressing! There are very few times in life that we have the privilege of hearing from a professional at the top of their field - someone in whose shoes we once walked and who can share where their life took them next and how; our PE students certainly had that experience today.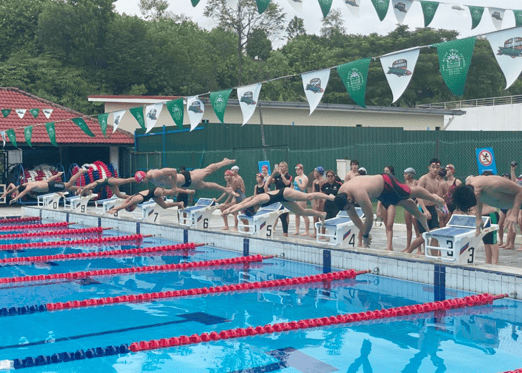 Moving to the poolside, our ECA swimmers were then treated to a personalised session with Ben, during which he coached them on technique. He even got in the water himself and swam with students.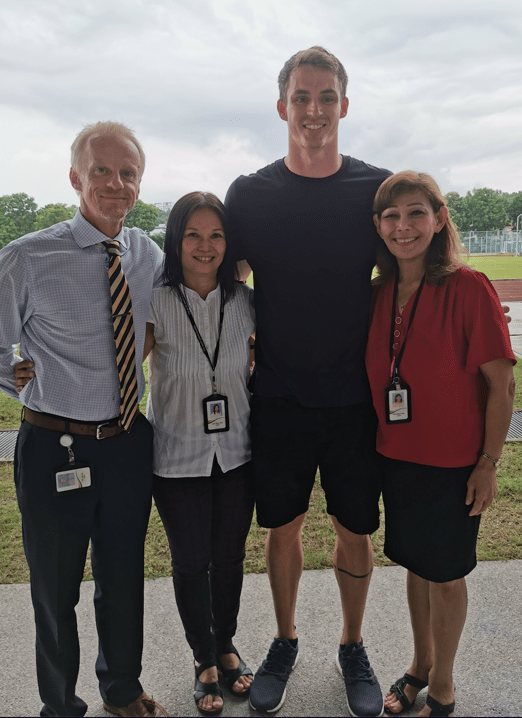 Finally, Ben spent breaktime speaking with students, signing autographs and more. He experienced one of Ms Nice's famous hugs, was presented with his Year 11 DT coursework by Mr Quirk (!) and had a good chat with Ms Lee, each of whom remember Ben from his EP days.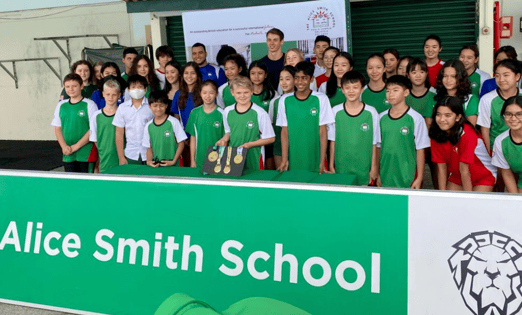 Throughout the day, Ben's kindness, generosity and humility shone through. He took delight in his time with our students and we are so grateful for the time and care he took to reconnect with his Alice Smith roots and create magical memories for many. Ben Proud - international swimming sensation, World, European and Commonwealth gold medalist, but still Alice Smith through and through.
Author: Dr Maria Osowiecki, Principal Secondary Campus, Alice Smith School