A strong, effective and positive partnership with parents is one of the hallmarks of an outstanding school. Parents trust us with their children with the expectation that we will do the absolute best for every individual child at JB and EP. Good communication, solid relationships, understanding the needs of both parties, a commitment to success and a constant drive towards self-improvement… all are aspects of strong parent partnerships.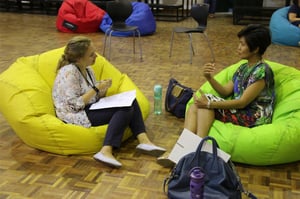 We are delighted to announce that our Primary and Secondary campuses are together setting off on a journey to work with key representatives from our parents, our admin team and even our students to find out where our strengths lie and where we might need to improve. Work on the Leading Parent Partnership Award is starting soon and we would like to ask if any parents would like to join the committee. It will be a wonderful opportunity to help guide school to becoming an even better place for adults as well as for children.
The award will lead us through a process of review and reflection against external standards. This will then enable us to highlight areas of good practice and as well as areas that we may want to review and improve. The results of this journey will benefit parents, our school and, of course, for your children.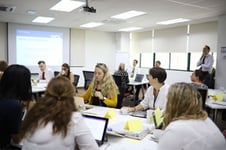 We need one parent from JB and one from EP to attend a number of meetings over the year, offer an honest and constructive viewpoint, and perhaps even get involved with a little homework themselves. If you are interested, please take a look at these slides which may give you a little more information about the LPPA. Do drop Alison Nadarajah (JB) or Gavin Lazaro (EP) an email by Tuesday, 28th September if you'd like to find out more.


Alison Nadarajah - VP Our Students
anadarajah.jb@alice-smith.edu.my

Gavin Lazaro - VP Community & Operations
glazaro.ep@alice-smith.edu.my