King's Day is when the Dutch celebrate the birthday of their King. On King's Day, the Dutch wear orange clothes and wigs and have many orange coloured decorations. In addition, flea markets are held in parks and streets and people make a toast to the King with Orange Bitter, a bright orange liqueur.
Originally Princess' Day, it was celebrated on Princess Wilhelmina's birthday on 31st August. The feast involved many childrens games and decorated streets. After the death of Wilhelmina's father, it was changed to Queen's Day. Juliana, the next queen, celebrated Queen's Day on her birthday, 30th April, followed by Queen Beatrix who retained the same date. King Willem Alexander followed the tradition and switched what is now King's Day to his birthday, April 27th.
The Dutch royal family bears the name: House of Oranje.This literally means the colour orange, and as a result has become the national colour of Holland.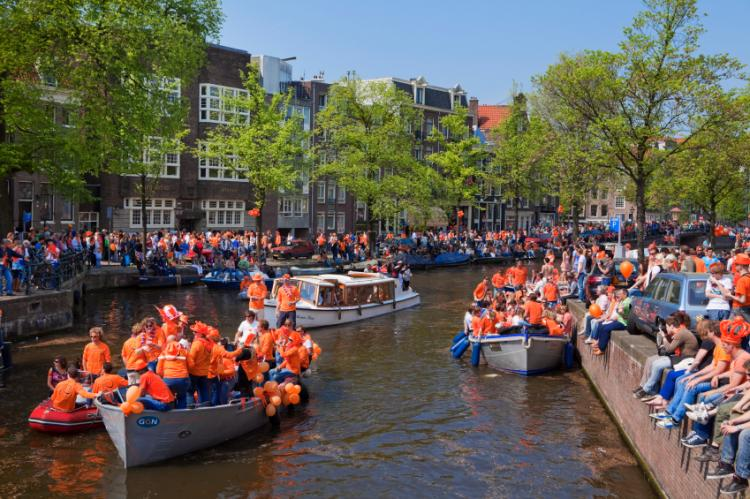 Usually we would celebrate King's Day with a themed meal at lunchtime from our caterer, Delischools. This year we were looking forward to tasting Kibbeling (battered chunks of fish) with Lemon Dill Dip or Hutspot (boiled and mashed potatoes, carrots, and onions) with Bitterballen (deep-fried and crispy breaded rounds with a tender, savory filling).
Perhaps you can dress in orange and try them at home instead!