Camp Beaumont, the United Kingdom's most established multi-activity day camp provider has arrived in Kuala Lumpur, creating inspiring adventures throughout the school holidays at the Alice Smith School! With over 40 camps in the UK, and 8 in Hong Kong, Camp Beaumont's much-loved, confidence boosting experiences encourage 5 to 11 year olds to step outside their comfort zones and realise their potential.
Since the very first day camp over 40 years ago, Camp Beaumont has inspired children of all ages to grow in self-confidence and independence. Programmes are developed with industry experts to encourage young people to get active, get outdoors, express themselves and so much more. With over 50 activities, from archery to junior yoga there really is something for everyone – and every day brings something new.
Throughout the week, Camp Beaumont offers children the opportunity to learn new skills, discover new interests, try new things and have fun with new friends, all set within the fantastic facilities of Alice Smith School. Split into two age-appropriate programmes for 5 to 7 and 8 to 11 year olds, this summer will be packed with fun!
The Magic programme offers 5 to 7 year olds a huge mix of activities, theme days and special events for a truly magical experience. Our extra-curricular camp provides children with a unique chance to develop their independence, overcome challenges and make personal choices through a programme of exciting activities. Here's an example of a Magic Week:
Active, for 8 to 11 year olds, the programme is packed with pure excitement and new-found friendship. Young campers can reach new heights, learn new skills and enjoy plenty of healthy outdoor activities. Children set their own pace on the Active programme; they can choose high energy sports or arts, crafts and design. Active programmes are designed to build confidence, and inspire children to learn more about themselves through teamwork. Here's a sample timetable for an Active camp;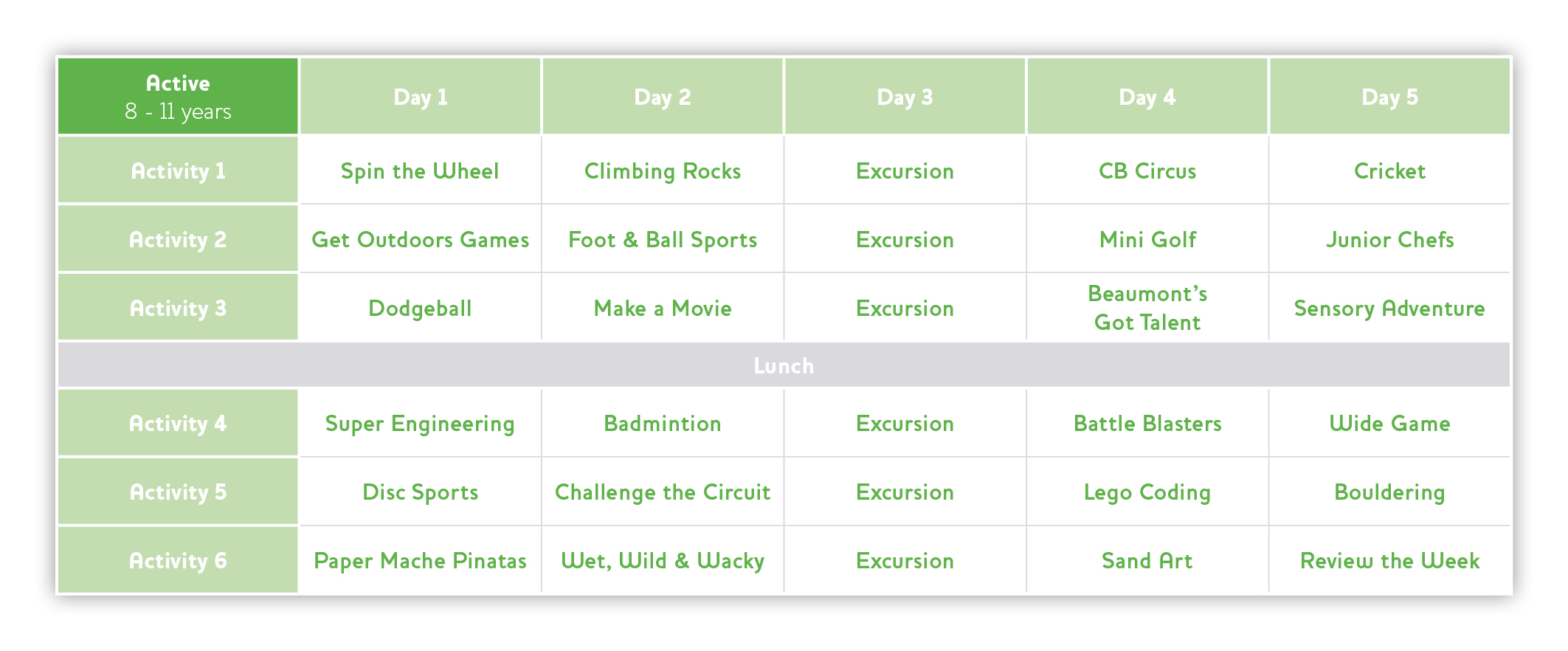 Camps take place from 9am until 4pm Monday through Friday and a week costs RM1,590.00.
To book your place visit www.campbeaumont.my or to find out more email bookings@campbeaumont.asia